Contact a Travel Expert
+1 347 2227702 (US)
+61 2 98848669 (AU)
24/7 Customer Service
INDIA ODYSSEY TOURS, A RELIABLE COMPANY FOR SOUTH ASIA TOURS
India Odyssey Tours is an award-winning tour operator that is professional in providing India, Nepal, Bhutan, Sri Lanka, and South Asia multi-destination private & custom tours. Travel with us means your journey can be completely worry-free and memorable. Everything included in your itinerary can be tailored to your needs & budgets by our 1:1 travel expert. During travel, you don't need to travel with strangers and travel in a hurry; accompanied by personal local guides & drivers, you can discover sights at your pace. With premium travel services, over 15,000 customers travel with us each year. Are you ready to discover incredible South Asia destinations with us now?
HOTTEST DESTINATIONS IN SOUTH ASIA
The different travel destinations offer distinct cultural insights and natural landscapes. Check our South Asia destinations list below, and click your favorite one to see our suggested itineraries.
MOST POPULAR SOUTH ASIA TOURS
Begin your trip with one of our best India and South Asia tours, or let our travel expert tailor an itinerary to meet your requirements.

Inquire with Peace of Mind
What Our Clients Say About Us
"Trip of A Lifetime" "Awesome Itinerary" "Great Value" "Highly Recommended"
TRAVEL SNAPSHOT OF CLIENTS
Swayambhunath Stupa, Nepal
WHY TRAVEL WITH US
Get to know what makes your travel different and how we can create a lifetime journey for you.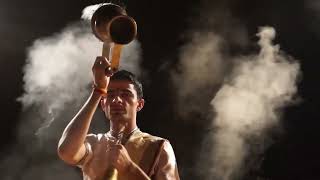 A Memorable Trip of a Lifetime
When you travel with India Odyssey Tours, your trip will be unique and enjoyable. Whether you are planning a trip to India, Sri Lanka, Nepal, or Bhutan, our one-on-one travel specialists can always design the vacation of your dreams. Together with your private guide and driver, you can broaden your horizons, try some amazing experiences, taste some exotic foods, make new friends, discover local secrets, and more at your own pace while traveling. At India Odyssey Tours, a memorable trip of a lifetime for you becomes a reality.
SUBSCRIBE TO WIN A FREE TOUR
Subscribe to our newsletter for a chance to win a free 12-day China tour! And more insider travel news, exclusive offers, and inspiration will be sent straight to your inbox.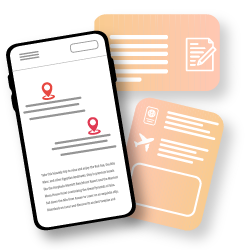 TRAVEL BLOG
Check our latest travel articles and get inspirations.
Get Inspired >>>