Pokhara is an amazing city with a beautiful lake and some amazing mountains nearby. Known as the natural capital of Nepal, it has a lot to offer, including fabulous nature and thrilling adventures. Here are my recommended ways to spend your time in Pokhara.
Simply Relax
Pokhara may be one of the most peaceful cities. It's a perfect place to relax and admire the fantastic natural beauty.
The Phewa Lake surrounded by mountains is a lovely lake with charming views. Take a private boat ride to experience the serenity of the Lake in the morning, and you may see the snow-clapped mountains on clear days. Take a leisure stroll along the scenic lake, stop at one of the many lakeside cafes, and enjoy the splendid scenery in sight, you may feel that time seems to stand still here. Take a leisure boat ride on Phewa Lake to relax.


With Phewa Lake as the water source, Devi's Fall is a beautiful waterfall. The water of this fall forms an underground tunnel after reaching the bottom, and goes into an underground cave called Gupteshwor Mahadev or "cave beneath the ground". Go to the cave, you can see where the falls flow into.
Walk a few minutes up to the World Peace Pagoda on the tip of a mountain, you may find inner peace here, take in a gorgeous panoramic view of the entire Pokhara and Phewa Lake, and click many beautiful pictures. The World Peace Pagoda in Pokhara


If you are interested in mountains, there is a chance to know more about them. You can pay a visit to the International Mountain Museum right at the footsteps of the Himalayan range to learn past and present developments related to mountains and mountaineering around the world, the culture and lifestyle of mountain people, the flora and fauna, etc. from the exhibits. Strolling along the street, you may encounter many students wearing school uniforms and walking home after school.


Eating & Shopping in Pokhara
From street stalls to quality restaurants, you can find many yummy stuffs in Pokhara, such as momos/dumplings, samosa, fried noodles, cinnamon rolls, chai, and authentic local dishes. Especially, in the restaurants and cafes along the lakeside road, you can taste some delicious dishes and drinks while enjoying the breathtaking landscapes. A street-side shop selling grilled fish and fried fish.


For shopping, Pokhara has many options. If you like to be among the locals, bazaars and outdoor markets are good places to explore. You can find almost everything here, from fresh fruits and vegetables to wines. Visit some textile stalls for handmade blankets and other functional textiles. You can bargain down the price to get the best deals as the beginning price may be high.
When touring Phewa Lake, you can stop by the Pokhara Cottage Emporium, which is a large shopping area just by the lake. Strolling through the colorful displays including homemade fabrics and other items is an amazing experience.
If you want to buy souvenirs for your family and friends, visit some t-shirt shops and gift stores. Specially-designed t-shirts are interesting and meaningful, as you can watch the t-shirt being made while waiting after you choose the styles. If you prefer other authentic Nepalese pieces, cashmere items, silver jewelry, and handicrafts are excellent options.
Hiking in the Himalayas
Pokhara is situated at the bottom of the Annapurna Range, so it's unsurprising that it offers many hiking options. The beautiful mountains you can see from Pokhara beckon you to climb and explore. During hiking, you can marvel at the picturesque views, take a breath of fresh mountain air, and also gain insight into the culture and nature of this region.
The hiking options vary considerably. If you like easy hiking, you can spend a few hours climbing up to Sarangkot Hill at an altitude of 1600m. From the top of Sarangkot Hill, you will be amazed at the fantastic panoramic views of the Himalayas, Pokhara city, and Phewa Lake, especially at sunrise and sunset. Breathtaking sunrise view of the Himalayas from the Sarangkot Hill


If you want full-day hiking, you can take a chance to hike some mountains to visit local villages. Dense and lush forests, terraced rice fields, and rural lifestyles are what you can expect.
The Himalayas is regarded as the ultimate thrill-seeker's destination. You can hike up to the Australia Camp for an unforgettable night. If you are truly adventurous, you can spend several days hiking further in the Himalayas, such as to the Annapurna Base Camp, or even the summit.
Adrenaline-rush Activities
Pokhara also has much to offer for adrenaline junkies, such as canyoning, white water rafting, abseiling, paragliding, parasailing, ultralight aircraft flight, etc.
As one of the best white-water rafting destinations in the world, Nepal boasts more than 6,000 rivers flowing through it, among which many are Class 3 and 4 thanks to the Himalayas. And Pokhara is just near the Seti River with torrential water passing through a gorge. Taking a raft down the Seti River, encountering fabulous Annapurna mountain views, and passing under suspension bridges full of prayer flags will definitely fulfill your adrenaline craving.
If you want to stay dry, try paragliding. Stable thermals, convenient take-off and landing platforms, along with the safety of a large lake and breathtaking mountain views, all make Pokhara one of the top paragliding destinations in the world. When paragliding in beautiful weather, you will have a lifetime experience with a real bird's view of the Himalayas, the Phewa Lake, and all of Pokhara Valley. Thrilling Paragliding in Pokhara


Ziplining is also an adrenaline-rush activity. Starting in Sarangkot Hill, the Zipflyer Nepal is the most extreme zipline in the world. Along the 1.8 km zipline, you will fly over a lush forest and thundering Seti River, and incredible landscapes. It's an awesome experience.
Pokhara is a paradise of leisure and adventure with spectacular scenery. It is definitely worth a visit. If you are planning a visit to Pokhara, we are more than happy to tailor-make a private tour for you. Any for any injury, we are always reachable at trip@odynovotours.com.
What Our Clients Say About Us
"Trip of A Lifetime" "Awesome Itinerary" "Great Value" "Highly Recommended"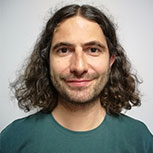 CONTACT A TRAVEL EXPERT
1-to-1 Service | Reply within 24hrs | Expert's Advice
SUBSCRIBE TO WIN A FREE TOUR
Subscribe to our newsletter for a chance to win a 5-day Japan tour for two people! And more insider travel news, exclusive offers, and inspiration will be sent straight to your inbox.