Where to Go in 7 Days in Sri Lanka?
Last updated: Sep 21st, 2023
Sri Lanka, an island in the Indian Ocean, is compared to a crystal tear left on the sea. The tropical climate makes it a splendid habitat for many wild animals. The continuous mountains and abundant rain make it an excellent place for growing black tea. At the same time, separated by the sea from India, the birthplace of Buddhism, Sri Lanka is also a famous Buddhist shrine.
As an island country removed from the bustle of cities, Sri Lanka boasts stunning natural landscapes and priceless cultural legacies, drawing visitors from all over the world. This article will introduce where you can visit and what you can do in Sri Lanka during 7 days.
For Classic Sri Lanka
Generally speaking, we recommend visiting these cities in 7 days, covering the most representative scenic spots in Sri Lanka.
Kandy
Kandy, located in the south of Sri Lanka, was the administrative and religious center in ancient times. With a history spanning more than 2,000 years, Sri Lanka has many cultural heritages, the most famous of which is the Temple of the Sacred Tooth Relic, a famous Buddhist shrine beside Kandy Lake.
The Temple of the Sacred Tooth Relic, which was first built in 1595, is famous for its worship of Sakyamuni's tooth relic. In the temple, there are the Buddhist hall, the chanting hall, the great treasury, and so on. The precious Buddha's tooth relic is placed in the center of a golden lotus flower.
What's more, there are many sari stores in the city of Kandy. Sari is a traditional Sri Lankan woman's dress. It is made of silk and is light and beautiful. It's recommended for girls who like taking photos to wear such an exotic dress and take photos in ancient buildings, which will give the photos more brilliance.
Temple of the Sacred Tooth Relic, Kandy
Pinnawala
Originally set up by the Sri Lanka Wildlife Bureau to take in four outcast calves, the Elephant Orphanage in Pinnawala has now become a natural park for taking in injured and sick calves. Here you can watch elephants bathing closely on the river bank. The elephants bathe in groups in the river and water each other, which looks full of joy. Some of them are quite docile, and others are active. Fruit can also be fed to them.
There are some special souvenir shops in the elephant orphanage. The items sold in the shops are all related to elephants. The most interesting one is the paper made of elephant dung. Do you think it's stinky? In fact, it only has a faint smell of grass.
Sigiriya
Sigiriya is an ancient city in Sri Lanka that is now surrounded by jungle and rocks. Its most famous scenic spot is the Sigiriya Lion Rock, one of the world's cultural heritages.
Sigiriya Lion Rock is a huge red rock nearly 370 meters high in the forest. It resembles a colossal lion, as its name suggests. Amazingly, on this rock there is a magnificent ancient palace made of stone. Who is the builder of this aerial palace? In the 5th century, the prince of Dadushena left his old capital and established an imperial capital on this huge rock. The palace includes a throne, the empire's bedroom, a banquet hall, a council hall, and so on.
To reach the palace on Sigiriya Lion Rock, you need to go through the long stairs and corridors dug by ancient people on the cliff. On the walls of these corridors, there are many valuable murals from the 5th century AD that represent Sri Lankan painting art on the walls of these corridors. Sigiriya Rock Fortress
Nuwara Eliya
Sri Lanka produces the best black tea in the world, so a visit to its black tea factory can't be missed. In Nuwara Eliya lies one of the oldest tea factories in Sri Lanka, the Mackwoods Black Tea Factory. There are endless mountains and a humid climate, which is suitable for the growth of tea.
A direct railway line is available from Kandy to Nuwara Eliya. Take a train to slowly go through the continuous, green mountains, and finally, you reach the destination. Tea plants are growing vigorously in large areas of the Mackwoods Black Tea factory, and the air is brimming with the fragrance of tea.
Here you can taste the most authentic Sri Lankan black tea. Different kinds of tea are sold here that are all affordable. Also, it is very suitable to buy some black tea as gifts. The factory allows tourists to enter the tea garden and take photos. In such a verdant, vibrant garden, there is beautiful scenery at any moment. Nuwara Eliya Tea Plantation
What's more, if you've ever been to Sri Lanka, and want to seek a different experience, or take a themed trip, the following destinations are also good choices.
For Wildlife
Sri Lanka not only has abundant natural beauties, but also many wild animals, and the following places are recommended for people who are interested in searching of wildlife on the island.
Mirissa
It is a peaceful town near the Indian Ocean coast in southern Sri Lanka, which has a warm sea breeze and swaying palm trees. Most importantly, its nearby sea often gathers a large number of whales, making it a world-famous whaling spot.
Every year in March, there are many tourists taking ships to sail on the vast, blue ocean, with a 98 percent chance to spot whales. These creatures, which can grow up to 30 meters long, often hop freely up and down on the water. It's said that people who have seen the whales can have good luck next year. Whale Watching, Mirissa
Yala National Park
If you like wild animals, there is a place in Sri Lanka where you can watch wild animals: Yala National Park.
Yala National Park is a pristine wild jungle park located in southeastern Sri Lanka. Visitors can enter the park in jeeps to see black bears, Ceylon leopards, crocodiles, elephants, and so on. The natural landscapes in the park are also of great beauty. Its vast yellow earth with green olive trees resemble the African Savannah. When you go through the park, some natural green swamps can be seen. Jeep Safari, Yala National Park
For Culture
Sri Lanka is a country with a strong religious atmosphere and a long history, so it has a lot of UNESCO cultural heritage sites. If you are interested in its culture and religion, the following places may offer some references:
Anuradhapura
The Sacred City of Anuradhapura is the earliest Buddhist shrine in Sri Lanka as well as one of the UNESCO cultural heritages. It was once the capital of the Sinhalese dynasty. Thousands of years ago, the eminent Indian monk Mosinda crossed the ocean with Buddhist scriptures and initiated Buddhism in this city.
In the ancient Anuradhapura, many grand buildings show its former glory. The most eye-catching are the four big pagodas, which stand out conspicuously on the boundless plain. When visiting this ancient city, you will understand how Buddhism first spread and gradually became the most important religion in Sri Lanka.
Galle
Located on the southern coast of Sri Lanka, the ancient city of Galle was once a defense fortress built by the Portuguese in the 16th century. It's also a UNESCO cultural heritage site. Many old buildings here are in European style. The Galle Fort and Light House, painted white, with some mottled marks on their walls, have existed for more than a hundred years, but the rest part of them are well preserved. Walking down its main street, you'll notice both a Dutch church and a Meera mosque. The local residents live a simple style of life. In such a peaceful land, one will also slow down his steps unconsciously.
Additionally, from Galle to Colombo, there is a special railway along the southwest coast of Sri Lanka. The train runs slowly along the blue coast of the Indian Ocean, with a cool breeze blowing into the window. In the tinkling sound of the train's friction with the rail, the rosy sunset is sinking quietly under the sea. It's very similar to the dreamlike scene in the movie Spirited Away. The Stilt Fishermen, Galle
Sri Lanka's geographical location makes it a small but unique piece of land. On this teardrop-like island, you can spend 7 days in the ancient Buddhist city which has been standing for thousands of years, and feel the pious, unchanging mind of the believers in their murmur; or you can go to the cool, alpine tea garden washed by rain, and sip some freshly picked tea; you can also take a jeep through the dense jungle and record the natural appearance of wild animals with a camera. Which one do you prefer?
Related Posts You May Like
What Our Clients Say About Us
"Trip of A Lifetime" "Awesome Itinerary" "Great Value" "Highly Recommended"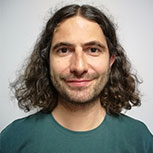 CONTACT A TRAVEL EXPERT
1-to-1 Service | Reply within 24hrs | Expert's Advice
SUBSCRIBE TO WIN A FREE TOUR
Subscribe to our newsletter for a chance to win a free 7-day Peru tour! And more insider travel news, exclusive offers, and inspiration will be sent straight to your inbox.