A Complete Travel Guide of Sri Lanka
Last updated: Sep 21st, 2023
Weather & Best Time to Visit
Generally speaking, Sri Lanka a year-round vacation destination. Located in the tropical area, this country is hugely influenced by monsoon climate. Due to different landforms, monsoon affects the southern and western parts of Sri Lanka from May to September and brings lots of rains in this period. So the best time to visit Sri Lanka's south and west, like Negombo, Colombo, Pinnawala, Kandy, Nuwara Eliya, Ella, Galle etc. will be December to March during its dry season. For the western and eastern destinations like Sigiriya, Trincomalee, etc. the best travel time is April to November so as to avoid the monsoon rains from October to January. However, one thing important to bear in mind, is that weather in Sri Lanka can be unpredictable during any season. Galle Dutch Fort
Language & Religion
2 official languages are used in Sri Lanka, namely Sinhala and Tamil, and English is widely and fluently spoken on official and business occasions. Most people have some knowledge of English, and signboards are often in English.
Buddhism is the major religion in Sri Lanka, with about 70% of the country's population as followers. Buddha images and statues are highly respected. Any disrespect to Buddha, such as Buddha tattoos, kissing/climbing/riding Buddha statues, etc. are deemed as culturally insensitive and offensive. So be careful of your words and deeds once you enter Sri Lanka.
Visa & Passport
Put into effect from Jan. 1st, 2012, all holiday travelers to Sri Lanka need to apply for an electronic visa to Sri Lanka, namely Electronic Travel Authorization (ETA) before traveling to Sri Lanka. The whole application process can be conducted online and is very convenient and quick, which spares you a visit to embassies and consulates. Be sure your passport is valid for at least 6 months before your planned date of return. More ETA application info is available on www.eta.gov.lk.
Money
The Sri Lankan Rupee is the official currency in Sri Lanka, which is in denominations of Rs10 to Rs1,000. Major currency like US dollars, Euros or British pounds can be exchanged at any bank or exchange bureau and you can change remaining rupees back into your currency at airport before you leave Sri Lanka. Though lots of money exchangers with better rates are found in Colombo and other major tourist destinations, however no need to take risks, banks & official bureaus are safer.
It's highly suggested to keep plenty of smaller notes (Rs50, Rs100, Rs500) all the way, which will be handy for small purchases, tipping and public restrooms. Or you'll find change is often hard to come by unless at hotels and big shops.
ATMs are commonly available in major tourist cities like Colombo, Kandy or so but not in smaller cities. MasterCard, Visa, Amex and Diners Club are usually accepted in banks, hotels and restaurants.
Food
Influenced by Indian Cuisine, standard foods in Sri Lanka are spicy, pungent and curry-related. Chicken, seafood, rice and curry made from breadfruit, banana flower and eggplant are major elements on a Sri Lanka table. Travelers can find Chinese, Continental, Indian and Japanese cuisine served in Colombo and all the hotels and resorts. Sri Lankan is used to eating with hands, however, knife and fork are offered in good restaurants & hotels. Sweet flavors are favored in the country, and morning and afternoon tea are a custom there.
Accommodation
Hotels in Sri Lanka are classified from 1 to 5 stars. For a trip to Sri Lanka, you are provided with a wide range of accommodations for different budgets, from 5-class international hotels to elegant colonial mansions, to basic beachside guesthouses. Along with the fast development on tourism, a number of burgeoning hotels, resorts has been set up in tourist destinations like Nuwara Eliya, Bandarawela, Anuradhapura etc.
Generally speaking, hotels in major tourist regions are better appointed, while accommodation establishments in the rural and remote part of the country are more modest, with fewer amenities.
Transportation
Getting to Sri Lanka
By air
Currently, the only way of getting to Sri Lanka is by air, ferry service has been suspended since 2011. There is only one international airport, namely the Bandaranaike International Airport located 30 km north of Colombo, the capital city of Sri Lanka. Despite that, it's quite easy to reach Sri Lanka by air. Sri Lanka is served by most Asian carriers and has nonstop service to European countries including Frankfurt, London, Paris, and Rome, USA and Canada. Generally, from the west coast you can connect your flights from Asia, and from the east coast connect through on a Middle Eastern or Indian carrier.
Getting around Sri Lanka
Domestic flights in Sri Lanka are quite limited, mainly served by Srilankan Airlines (service between Colombo and Jaffna is the most regular). Buses are the staple means of transport, which reach to almost every corner of the island, but due to the narrow roads jammed with pedestrians, cyclist and tuktuks, bus travel can be time-consuming and laborious. In Sri Lanka, travelling by rail is a characterful way of getting around but in most cases even slower than by bus.
Health
We recommend vaccinations for Typhoid, Hepatitis A. Vaccinations for Tetanus and Polio are also suggested if you haven't had a booster in last 10 years. Medicines for malarial and diarrhea should be prepared. These basic information and recommendations can be subject to individual differences, so we suggest you visit a doctor or travel clinic in advance to ensure that you receive all the necessary immunizations and medications.
Do not drink tap water directly unless it's been boiled, filtered, etc. Avoid the ice cubes on drinks, or unpeeled or uncooked fruits or vegetables. Stay away from food and beverages from street vendors. Malaria is common across the whole country except a few major cities, so better to bring proper and enough medication for the whole trip.
Travel Tips
1. Photography, Restrictions & Permits
Sri Lanka is truly a paradise of shutterbugs. The stunning landscapes and fascinating architectural treasures offer infinite photographing opportunities. Just remember that there are some restrictions on photographing when visiting temples or religious sites. Any photographing behaviors that show disrespect are not allowed, for instance, taking pictures in front or beside any statues and murals, using flashing photography (may cause damage to old murals). Besides, most local people are ready to be photographed. Although you're expected to sent a copy of their pictures to them or give a token recompense for allowing themselves to be photographed, this is quite understandable as in a country where many have never seen a picture of themselves.
Whenever entering holy sites, shrines, temples, and even dagoba, a modest dress with shoulder and legs covered is required and taking shoes off is a must. Talking loudly or disrespectfully, eating or drinking, or pointing feet at any Buddha images inside temples are not allowed.
2. Voltage
The voltage in Sri Lanka is 220 V, 50 Hz; the socket suits round 3-pin plugs. Remember to bring an international converter kit with a set of adapter plugs to enable the use of your electrical appliances.
What Our Clients Say About Us
"Trip of A Lifetime" "Awesome Itinerary" "Great Value" "Highly Recommended"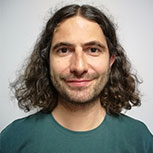 CONTACT A TRAVEL EXPERT
1-to-1 Service | Reply within 24hrs | Expert's Advice
SUBSCRIBE TO WIN A FREE TOUR
Subscribe to our newsletter for a chance to win a free 7-day Peru tour! And more insider travel news, exclusive offers, and inspiration will be sent straight to your inbox.