10 Best Things to Buy in Sri Lanka
Last updated: Sep 21st, 2023
With a wide range of natural beauties, Sri Lanka has always been a holiday resort that is tuned into the tastes of young and old alike. As a nature lover, you surely can't resist the lure of the beautiful sea and fascinating beach. In addition to natural scenery, vast arrays of items fill the streets and markets of Sri Lanka. You won't be able to miss them if you're a die-hard shopper. It's a nice experience to go shopping for what you enjoy during your journey. Sri Lanka is well-known for various souvenirs and specialties. Picking up your favorite item is quite difficult, but a souvenir will be a wonderful part of your memory of your Sri Lanka trip. We have selected the ten best products for you to bring home from your trip.
Raksha Masks
Raksha masks are a unique form of Sri Lankan tradition that can be traced back thousands of years. Raksha masks are considered a long-standing ritual and an important cultural event in Ambalangoda, a coastal town in the south of Sri Lanka. This traditional kind of mask is carved from Kaduru, a local lightweight wood. The craft of mask carving enjoys a long history in Ambalangoda. Raksha masks are widely available in a variety of styles in local markets and shops. The traditional masks are modeled on demons, deities, and legends, as well as various animals. The mask features big eyes and sharp teeth with a hand-painted, colorful design. If you're interested in the tradition, you can visit the local Ariabara Mask Museum, which houses a large collection of Raksha masks, such as Cobra Demon, Sanni, Fire Demon, and Eighty Demon. Each kind is distinctive and functions differently. Nowadays, Raksha masks have become more and more popular among overseas tourists for their peculiarity and cultural significance. Today, elements of Raksha masks are widely integrated into souvenirs like hanging ornaments. Visit Rajanima Craft in Kandy and purchase one as a mascot to bring you luck and wealth.
Ceylon Tea
Sri Lanka is home to Seylon tea, a unique kind of black tea famous around the world. The unique geographical location gives Sri Lanka suitable temperatures and humidity for tea production. Ceylon tea is a representative of Sri Lankan tea, known as one of the three famous teas in the world. It is widely accepted on the European market because of its excellent quality and pure taste. The main varieties of Ceylon tea are Uvo tea, Dimbula tea, and Nuwara Eliya tea. There are six main producing areas, and the black tea planted in each of these areas has a different flavor and taste. Among them, Uvo tea gains the most popular for its strong flavor and unique taste, which is suitable for brewing milk tea. Besides, the attractive and portable packaging of Ceylon will hit your heart. You always let tea brew for a few minutes for convenience's sake. You can buy most tea varieties in towns like Nuwara Eliya or Kandy. Prices of different varieties vary according to quality and production costs. Sri Lanka is also ideal for growing other types of high-quality tea.If you come to visit, don't miss them. Nuwara Eliya Tea Plantation
Coconut Shell Products
Sri Lanka has a long coastline and a hot and humid climate, which makes it ideal for coconut plantations. Sri Lanka takes a large share of the coconut market for export every year. When you travel around Sri Lanka, you can see a great number of vendors and stores selling coconut shell products. In the towns of Sri Lanka, there are many styles of small items made of coconut shells, such as buttons, ornaments, bracelets, and necklaces. Most of them are delicate little things, but they are exquisite. Apart from these small items of coconut shell, Sri Lanka is also well-known for coconut shell kitchen utensils, which most ladies show great favor for. Most of these kitchen utensils are handmade from 100% natural coconut, making them eco-friendly. What's more, unlike other fragile utensils, coconut shell kitchen utensils are strong and durable. If you are attracted to them, you can purchase a set of them at local markets or online. You can choose cheaply among spoons, forks, cups, bowls, a salt container, a spice jar, and a plant pot as a gift or family collection.
Saris and Sarongs
If you show great interest in exotic costumes, you must have saris or sarongs included in your shopping list. Saris and sarongs are a unique kind of traditional Sri Lankan costume. The dress is highly popular across Sri Lanka and has become popular all over the world in recent years. Saris are designed for women and sarongs for men. Sarongs include an apron and a shirt-like jacket made of light cloth, usually with a round collar and buttons down the front. Saris mainly include a long apron with a single bright color and beautiful patterns. Sri Lankan traditional costumes are suitable to wear in hot and damp weather. You may stumble upon many ladies and gentlemen wearing various types of saris and sarongs during your trip. Saris and sarongs are popular in Sri Lanka, and you can easily find a saris or sarong shop in almost any town. It is recommended to try one on before buying. The costumes are made of different materials. If you prefer a good-quality one, you can choose saris or sarongs made of excellent silk, though they are more expensive. It's nice to carefully choose a piece for your parents or a dear friend. Girl Dressed in Saris and Sarongs
Jewelry and Gems
Sri Lanka has explored several gemstone mines, and its share of world gem output is increasing sharply. There is no doubt that Sri Lankan jewelry and gems are great attractions for foreign tourists, especially ladies. You will see colorful gemstones in towns, especially in Galle Fort, where you can find many jewelry and gem shops. You can buy whatever you want here. You can choose among earrings, rings, bracelets, or chains. They all feature gorgeous designs in various shapes and sizes. If you have a preference for more exquisite and luxury varieties, you can come to specialist shops that sell more expensive jewelry and gems with highly polished and precious metals. It's hard to decide which store to visit, but it's advisable to bargain before buying. However, most jewelry and gems in Sri Lanka are affordable. Bring these signature items back home as souvenirs or gifts for your lover or children.
Moonstone Carvings
Moonstone is a special and fascinating kind of gemstone. It is credibly considered a highly favored item in Sri Lanka. Moonstone has always been associated with mystery due to its delicate appearance and smooth texture. It is linked to the magic of the moon. The moonstone has always served as decoration for the Buddhist temples in Sri Lanka. Buddhist believers will carve moonstone in the shape of a half-lotus. However, moonstone is now not only used to decorate Buddhist temples, but it is also carved into small souvenirs for overseas customers. Many tourists will be drawn by the variety of moonstone carvings. Many of them are represented as animal images, like elephants, swans, bulls, and tortoises. Some will be made in the shape of a cloud or flowers. These small items are so adorable that they are popular among both women and children.If you want to buy moonstone carvings, you should look for three things: the background color, the color of the sheen, and the orientation of the sheen. It's recommended to choose one that is almost transparent and free of inclusions. The color of moonstone carvings varies from blue and gray to yellow and rainbow. You can choose one as an amulet for your family or a gift for your lovers.
Elephant and Buddha Items
Buddhism is an integral part of Sri Lankan culture. Sri Lanka has a large Buddhist population. Elephants are revered in Buddhist culture and are thus held in high regard by the majority of Sri Lankans. Markets and streets in Sri Lanka are full of shops selling elephant and Buddha statues. In Colombo, the capital of the country, there are many state-owned souvenir shops called Laksala. Here you will see a great number of figurines of Buddha, elephants, peacocks, and leopards, as well as crocodiles, in different colors and sizes. You can find beautifully carved elephant and Buddha figurines at any shop. Except for Laksala, the Paradise Road in Colombo is also an ideal spot for traditional handicrafts. Handicraftsmen here create smaller wooden Buddha figurines and colorfully painted elephant statues. The price and quality vary differently according to the material of the wood. These small items are portable and have an auspicious connotation as souvenirs. They are suitable for decorating your room or as a gift for significant others.
Sri Lankan Paintings (Maps and Posters)
In addition to traditional items, fashionable items like paintings, maps, and posters are easily seen in every town in Sri Lanka. The Poster Gallery at Galle Fort is an ideal destination for art lovers. If you enjoy painting exhibitions and have a hobby of collecting old paintings, posters, or postcards, you must come to visit the Poster Gallery at Galle Fort. The items include antique maps, old prints, and Ceylon posters. The maps and prints are categorized by county, region, and landscape. You can choose maps of Sri Lankan villages and streets or the city's view and plan. Although the prints are copies, they come from the authentic record of history. They cover natural landscapes and common figures. Both black-and-white and color versions are available. Ceylon posters include vintage Ceylon posters, Ceylon retro posters, and Ganeshism. Vintage Ceylon posters focus on different exotic cultures and countryside landscapes; Ceylon retro posters have elements of surfer culture and the beach, while Ganeshism is centered on Lord Ganesh. A great array of retro and modern posters are taken from local artists or Sri Lankan films. If you're traveling around Colombo, these paintings are well worth a look. The price of paintings varies with their sizes. Add them to your shopping basket. It's nice that you decorate the walls at home with these wonderful paintings.
Stone Art
Maybe you have seen ancient designs painted on huge rocks, but you may not have seen a small piece of raw stone painted with elephants and dancers. Stone painting is a distinctive form of Sri Lankan art. If you become interested in this form of stone art, you can visit Dambulla or Sigiriya, where locals produce classy rock paintings. Locals paint vivid elephants and dancers on the rough surfaces of small stones in various shapes. Each rock painting comes complete with a fashionable and exquisite holder. What's more, you can paint your own ideas on the stone and create an individualized rock painting with your child. This kind of rock painting is regarded as a special Sri Lankan souvenir. These paintings of raw rock are perfect to preserve for a long time. It's nice to have a striking piece of Sri Lankan art in your home.
Porcelain Tableware
In Sri Lanka, in addition to coconut shell utensils, porcelain tableware attracts great attention from tourists around the world. Sri Lanka abounds with minerals and clay. In this case, Sri Lanka makes large quantities of porcelain and ceramic ware. Sri Lankan porcelain tableware differs from coconut shell tableware in several ways. There are a wide variety of styles and patterns to choose from. You can choose from bowls, plates, pots, and teacups with simple or gorgeous patterns. Sri Lankan porcelain tableware is widely exported to East Asia and Europe. Noritake, a famous Japanese tableware company well-known for the beauty and quality of its tableware, produces its products in Sri Lanka. There is a huge exhibition held by Noritake in Colombo. You can see a large number of pieces of porcelain tableware in various sizes and styles on display. These tableware are bright in color and elaborately designed. You can get them at an enviably affordable price.
These above-mentioned souvenirs or products can make you more interested in the daily life and culture of Sri Lankans. They provide tourists with another way to tour Sri Lanka besides visiting its breathtaking natural landscape. Moreover, each of them is eminently suitable for gifting and decoration. You can buy them for your family and close friends. In addition to the ten items that we just mentioned, Sri Lanka is full of beautifully designed products with Sri Lankan features. Don't be cruel to your eyes and wallet by doing your shopping in any one street or shopping mall in Sri Lanka. If you have any questions, contact us. We're happy to give you more detailed information about Sri Lanka. Besides, we specialize in customizing individual itineraries. Travel with ODYNOVO, and we'll offer you the best journey.
Related Posts You May Like
What Our Clients Say About Us
"Trip of A Lifetime" "Awesome Itinerary" "Great Value" "Highly Recommended"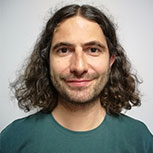 CONTACT A TRAVEL EXPERT
1-to-1 Service | Reply within 24hrs | Expert's Advice
SUBSCRIBE TO WIN A FREE TOUR
Subscribe to our newsletter for a chance to win a free 7-day Peru tour! And more insider travel news, exclusive offers, and inspiration will be sent straight to your inbox.