A Complete Travel Guide of Nepal
Last updated: Sep 21st, 2023
What is the weather like in Nepal, what is the currency, it is quite common that all these different questions will inevitably pop up in your mind before you start your trip to Nepal. But don't worry, here is a collection of information about Nepal, from the basics of visas and passports to essential travel tips, read this article and start your Nepal tour!
Weather
In Nepal, heavy monsoonal rains from June to August; September to November sees clear and cool weather and is the best season to visit the hilly and mountainous regions. From January to early March, Nepal experiences cold weather, the temperature in Kathmandu often drops as low as 0°C (32°F) at night, with extreme cold at high elevations. April to June is dry and warm, temperatures in Terai region may reach or exceed 40°C (104°F), Kathmandu about 30°C (86°F).
Generally speaking, the best time to visit Nepal is from September to November. The period from March to May is the second best time to visit Nepal. Annapurna, Nepal
Language & Religion
Nepali is the official language of Nepal. Most Nepalese speak at least some Nepali. a large percentage of the population has their mother tongue languages. English is widespread in Nepal, mainly because of proximity to India.
There are mainly 8 religions in Nepal-Hindu, Buddhist, Islam, Kiranti, Christian, Jain, Sikh and Bahai. Hindu comprises 80.6% and other religions 19.4%.
Visa & Passport
Tourist Visa is available on arrival for citizens of most countries at the designated land borders. The cost ranges from US$ 25 to 100 for different lengths of stay. Tourists can pay for it on arrival in US Dollars preferably. All tourist Visas currently permit multiple entries and exits during the period of validity. Visa can be extended at the Nepal Immigration Office in Kathmandu on payment of extension fee.
The following materials are required to apply for tourist visa of Nepal: disembarkation form, a recent passport size photo, and tourist visa form which can be availed from the official website of the Nepal Immigration.
Following nationalities do not get visa on arrival and need to get it in advance at Nepal Embassies or Diplomatic Missions of their resident countries: Nigeria, Ghana, Zimbabwe, Swaziland, Cameroon, Somalia, Liberia, Ethiopia, Iraq, Palestine and Afghanistan.
Please note that visa requirements are subject to change depending on specific nationality, do check with the Nepal Embassy of your resident country beforehand.
Money
Its unit of Currency is Nepalese Rupee. Foreign currencies can only be exchanged through banks, ATMs or authorized foreign exchange dealers. Do keep all currency exchange and ATM receipts which will be required at the airport bank to convert back to your original currency. There are quite a number of ATMs now in major cities like Kathmandu and Pokhara that are open round the clock.
Alternatively you can exchange money at the foreign exchange counter at the airport upon arrival. It should be noted that Indian notes of Rs.500 and Rs.1, 000 are not allowed to be brought into Nepal, though Indian currency is valid in Nepal. They will not be exchanged or accepted for transaction of any kind.
It's recommended to keep ample small-denomination notes which will be very handy for small purchases and perhaps gratuities/tipping. Even in Kathmandu, large note is difficult to break down to changes, let alone other cities.
Food
The Nepali staple food consists of lentil soup, rice, curry and pickle. Most of Nepali cuisines are not very spicy and they can also be served with less spice if pungency is not your thing. Beside this, in Kathmandu there are restaurants serving Indian, Continental, Mexican, Italian food etc. Fast food like burgers, pizzas can be easily found.
Restaurants we handpicked for you are evaluated thoroughly and trustworthy in all aspects. Usually hotels we arrange serve breakfasts in both Nepali and Continental styles unless in smaller or remote tourist spots of limited condition.
Accommodation
Nepal is a country still poor and underdeveloped with relatively new tourism. By international standards, generally accommodation in Nepal is inexpensive. In Kathmandu, choices are abundant, international standard star hotels or comfortable lodges are all available.
Beyond Kathmandu, choices are less, hotels and facilities are not as high as western standards. All the hotels we arrange are those best available by thoroughly weighing facilities, service, your taste and budget, while please be advised that power shortages, water supply issues or fuel scarcity do happen throughout Nepal, especially in smaller and remote cities.
In Nepal, voltage is 230V, socket is of round three or two pins. It's a good thing to bring along an international converter kit with a set of adapter plugs to enable the use of various electrical appliances.
WIFI or internet access is available at finer hotels in popular cities of Kathmandu and Pokhara, chargeable or free, depending on the specific hotel you stay.
Transportation
We offer clean and well-maintained private vehicle with licensed driver during trip so your comfort is fully guaranteed. However the road condition isn't that pleasing most of the time. Some main roads are well paved while frequently crowded; roads more into the interior and the mountain area turn narrow, steep and muddy dirt.
Nepal Airlines is a major carrier in Nepal with an extensive network of domestic flights. Other airlines including Yeti Airlines, Buddha Air, Cosmic Air, Skyline Airways and Gorkha Airlines offer less frequent flights to several destinations. Please note that the planes usually are smaller ones with limited rooms, turbulence is really inevitable during an air travel in Nepal, and cancellations due to severe weather conditions or more human and mechanical problems do happen.
Health
It's a good thing to take vaccination against Diphtheria, Tetanus before visiting Nepal. If your stay is longer than 2 weeks, we also recommend vaccination for hepatitis A and Typhoid. Vaccination recommendations can be subject to individual differences, so we suggest you visit a physician or travel clinic in advance to ensure that you receive all the necessary immunizations and medications.
Malaria is prevalent in the country, mainly in the southern border regions close to India. Do remember to bring along strong repellent against mosquito (preferably with 50% DEET) and sleep under a net.
Avoid drinking tap water or other water from open sources; instead drink reputable brands of bottled water or soft drinks, or tea and coffee. Do not drink unpasteurized milk. Boiled milk and yogurt is okay. Salads and fruit should be washed with purified water or peeled if possible. Be careful about food that has been kept out in the open for long.
Travel Tips
Better fill in the entry card before landing, thus saving the time for entry formalities as there is always a long queue.
What Our Clients Say About Us
"Trip of A Lifetime" "Awesome Itinerary" "Great Value" "Highly Recommended"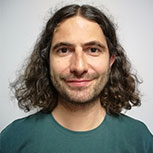 CONTACT A TRAVEL EXPERT
1-to-1 Service | Reply within 24hrs | Expert's Advice
SUBSCRIBE TO WIN A FREE TOUR
Subscribe to our newsletter for a chance to win a free 7-day Peru tour! And more insider travel news, exclusive offers, and inspiration will be sent straight to your inbox.