Bhutan: Unique Experiences in the Happiest Country
Last updated: Sep 14th, 2023
"The unique experience of the hot stone bath after a hike is really refreshing, and you can't miss the luscious barleywine."
-David Li, Manager of Sales
What would you think of when mentioning Bhutan? Before setting my foot on this purest land, I, like many others, knew little about this mysterious Asian country. To inspect the local hotels and carry out Odynovo's corporate social responsibility, my colleague Don Li and I began our journey to this country that is said to be having the highest Gross National Happiness. Meanwhile, we were going to discover special tour projects that are distinct from normal routes and of great tour experience, in order to improve our tailor-made itineraries and keep providing high-quality services to our customers.
Thimphu's Weekend Market and local family visit
To first get a glimpse of the authentic local life of Bhutanese, we went to the Weekend Market in Thimphu, which opens every Thursday to Sunday. We learned from the locals that the market would be gradually filled with varieties of fresh agricultural products from Thursday, and Friday and Saturday would see the busiest scene of the market. As we strolled along the lines of the many organic goods, we surprisingly found that, unlike many other Asian markets, Thimphu's Weekend Market shows a well-organized and neat environment, with different kinds of products being put in specific places. We found butter and cheese that are full of Bhutanese characteristics, as well as the incredibly giant cucumber. Bhutanese would go back home from the market after purchasing enough supplements for the next coming week, and we got the chance to interact with the locals closely, receiving lots of hospitable smiles. Fresh goods are being sold in the Thimphu Weekend Market
After that, we decided to go deeper into Bhutanese daily lives by visiting locals' homes. We went to two families, one richer and the other normal, but all show great warmth towards our visit. With the luscious barleywine, we enjoyed a good time toasting to each other and chatted happily about different cultures. And we were astonished to learn that in Bhutan, husbands are supposed to live with wives' families after getting married. It is quite different from many countries in Asia and reflects the special social status that Bhutanese women have. But it was this kind of unexpected cultural discovery that made a journey meaningful. Enjoying a meal in a richer family Normal Bhutanese family shows a peaceful life
Easy cycling
If you are an energetic traveler, we would recommend you try the cycling experience we did during this trip. It's scenic but not very strenuous, which we had our private car and driver driven the bikes and us from Thimphu up to the Dochula Pass, and then we started paddling along the road to Punakha. The trip was downhill cycling, so it didn't leave us being out of breath, while at the same time we kept soaking up the breathtaking scenery of the countryside and stopped to take some wonderful pictures from time to time. After cycling for some time, Don and I were feeling a little thirsty, so we turned to our car that had kept accompanying us along the way for a coffee break, which made us feel very easy and we didn't need to worry about being helpless if anything went wrong during the trip. Preparing for the cycling
Corporate social responsibility
Odynovo always attaches importance to corporate social responsibility, and it was one of our purposes during this journey. Bringing food and exercise equipment with us, we came to the Punakha Central Monastic Primary School, a public school that the government built for orphans and kids from poor families. We received sincere prayers from those lovely kids, as well as some small pieces of Thangka drawn by their little hands, which were filled with Buddhist characteristics and the most innocent minds of the children. We later played football with them and enjoyed some real leisure moments. We felt that the poor material conditions did not bother them too much. Though we may have discovered some unhappy sides of this happiest country, we did not leave there with any sense of depression, instead, we thought of what would be the true happiness of our life. Little monks enjoying their meals in the monastic primary school The exercise of football has no boundary
Traditional mask dance of Chham
During festivals like Tshechu, a special tradition of Chham would be played. It is a sacred mask dance that dates back to the 8th century, in which performers would wear masks and dress up as the different varieties of divine attendants and celestial beings, dancing to the live music played with zither, flute, and lute, acting as if they are preparing the path to heaven. We were not traveling Bhutan during the festivals, but with Odynovo Tours, we got the chance to admire this unique kind of art form. And the privately arranged show allowed us to take some memorable pictures without disturbance. Interesting traditional mask dance
Hot stone bath and traditional leisure
One of the must-see wonders in Bhutan that we didn't want to miss is the Paro Taktsang. We took a 2.5 hours' hike uphill, and the intoxicating scenery and the spiritual experience in the temple would definitely make you feel freshened and worth the steep climb. But the hiking experience is not what I want to share with you the most. Instead of heading back to the hotel to lie on the bed, we went for another interesting experience of the hot stone bath, which turned out to be an excellent relaxation after the hike.
Our Odynovo tour guide told us that there are bath places both in posh hotels and modest farmhouses, which we thought the latter would be more authentic and it proved us right. We were then led into a wooden washtub, where a pool of temperate water had been prepared, and then some heated stones were put into the pool. The stones were burning hot, but the attendants told me not to worry, for there were wooden bars to separate the stones, and I could feel the water was gradually getting hot. And the herbs added in the water helped the bath become a real relaxing moment, along with a cup of barleywine offered by the farm host, I was able to freshen myself up and leave the tiredness of the day behind.
After the bath, we found some locals playing archery and Bhutanese darts, which are the most popular leisure activities among Bhutanese. We were invited to join the friendly atmosphere and taught about how to play the traditional fun, which looked simple but soon helped us get familiar with the locals. The ancient weapon has now become a kind of exercise
Scenic hotels
As one of the top concerns during a trip, accommodation plays an important role in a perfect journey. The hotels we inspected this time left us with a great impression. All three hotels are at fair prices and in great locations. The Hotel Tashi Yodeling in Thimphu gives us a panoramic view of the National Memorial Chorten on its coffee bar by the street. And when standing on the balcony of the Hotel Lobesa in Punakha, we got to admire the stunning view of the Punakha Valley. And we also found there was hot stone bath service in the Gangtey Palace Hotel in Paro, which the scenery of Paro Valley seen in the dining hall made us stay there for quite a long time, unwilling to leave the comfortable moment. View from Hotel Tashi Yoedling's coffee bar Punakha Valley is seen from the balcony of the Hotel Lobesa in Punakha You can get a great view from the Gangtey Palace Hotel in Paro
Dress like a Bhutanese
Before ending our unforgettable Bhutanese journey, I decided to purchase a suit of traditional Bhutanese clothes, which I did every time I traveled to a foreign country. I bought a suit of male dress, which in Bhutan it's called Gho. It has a belt tied at the waist, and above it, I found a large pouch. Our guide told me Bhutanese men would use it to carry some traditional items like betel nuts and a bow. Simple as it looks, it took me some time to learn how to dress it correctly. With the help of our guide, I finally managed to dress up like a Bhutanese man
We finally boarded our plane back home. I kept remembering the things we did these days over and over again on the plane and found that I was first going to unveil the mystery of this happiest country, but soon I realized that I left with getting even more curious about this incredible land, wondering the friendliness, mystery, and happiness behind the undeveloped economy conditions, and I am pretty sure that I will come back to explore Bhutan again to find my answer.


If you have the same feeling as I do, and the eager to discover the unknown of Bhutan, contact our travel consultants at trip@odynovotours.com, and start tailor-making your Bhutan journey! You will get our response within 24 hrs.
What Our Clients Say About Us
"Trip of A Lifetime" "Awesome Itinerary" "Great Value" "Highly Recommended"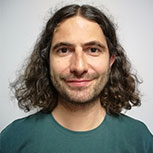 CONTACT A TRAVEL EXPERT
1-to-1 Service | Reply within 24hrs | Expert's Advice
SUBSCRIBE TO WIN A FREE TOUR
Subscribe to our newsletter for a chance to win a free 7-day Peru tour! And more insider travel news, exclusive offers, and inspiration will be sent straight to your inbox.