Cycling Through Old Delhi
Last updated: Sep 12th, 2023
"The guided Old Delhi cycling tour led me to see something that I would never find on my own and gave me a real insight into local life. "
-Tom, travel consultant at Odynovo Tours Our Travel Expert and Local Guides
Waking up in the morning to the singing of Indian birds, I jumped up and got ready fast enough to experience something special and a bit adventurous - a guided cycling tour through Old Delhi, which would enable me to get a close insight into local life and cover as much ground of the city as possible.
I, together with my three colleagues, left the hotel at 6 am, a nice time to kick off a cycling tour in Old Delhi, so as to avoid the worst heat and traffic of the city. Our journey began near the Delite cinema, where we met our two guides. They were in orange T-shirts and with big smiles. After they gave us a short briefing, we set off. We cycled single file, with one guide in the front, leading us through the narrow lanes, and the other at the end to make sure no one was left behind.
Crows circling above us and air still cooling, Delhi at this time of the day felt like a new place. However, the low hanging wires, tricycles loaded with heavy goods, ubiquitous rubbish heaps, and the people dragging slice sheep into the van, all of these reminded me where I was. "This is the real daily life in Old Delhi," I whispered to myself. Street View of Old Delhi
A few corners later, we arrived at Khari Baoli, the largest wholesale spice market in Asia. We were impressed by our guides' words, "Khari Baoli is established about 400 years ago, but things have changed little here for centuries. Now it is regarded as a must-see attraction for food lovers because it sells all kinds of spices, nuts, herbs and food products like rice and tea." Although it was 7 am and Khari Baoli wasn't open yet, the streets became alive and fell into a busy commotion: the shopkeepers started setting up their shops; the honks and noises from the main roads made it a chirpy place.
After we left the spice market, we were led to windy alleys, passing by several sparkling saris shops and shrines to the Hindu God of Ganesh - India is a land of religions that even exists in the narrow alleyways.
We traveled north through the Civil Lines District and were pleasantly surprised to find that the streets were wide, leafy and lined with whitewashed colonial buildings and manicured lawns. Then we came to the Maidens Hotel, near which we enjoyed a short Chai (tea) break –another highlight in this cycle tour.
Chai is a spiced milk tea that has become increasingly popular throughout the world. It is generally made up of rich black tea, heavy cream, a combination of various spices and a sweetener. It is one of the best kinds of tea I've ever drunk, and at this moment, I still remember its silky taste.
I'm tempted to linger in this special Chai, but the next part of the tour attracted me more – to explore Chandni Chowk, Delhi's most "frenzied" thoroughfare.
As one of the oldest and busiest markets in Old Delhi, Chandni Chowk, or Moonlight Square, is the perfect place to shop. It features with its variety and authenticity: food, delicacies, and sweets of more than 1,000 kinds, sarees with chikan, and others like books, electronics, shoes and leather goods. "But what makes Chandni Chowk unique is the religious harmony here," our guides added, "The street has historical temples of 5 religions: Jainism, Christian, Hinduism, Sikhism, and Islam." Learning about this, I was all the more amazed by the diversity of religions in India.
At the eastern end of Chandni Chowk, the Red Fort stands proudly. Completed in 1648, the colossal Red Fort (Lal Qila) is the grand legacy of the Mughal emperor, Shah Jahan. At present, it is the largest monument in Delhi and becomes a popular tourist destination, attracting thousands of visitors every year. On India's Independence Day (15 August), the Prime Minister of India hoists the national flag at the Red Fort and delivers a nationally-broadcast speech from its ramparts.
Later, we met another legend in Old Delhi – Jama Masjid. Standing across the road in front of the Red Fort, this is the largest mosque in India and can accommodate more than 25,000 people. It has three great gates, four towers and two 40-meter-high minarets constructed of strips of red sandstone and white marble. Jama Masjid in Old Delhi, India
Feeling exhausted and hungry after 3 hours' cycling, we finally headed to the last highlight of the tour - the famous Karim Restaurant, where we enjoyed our delicious breakfast. Karim is a historic restaurant located near Jama Masjid, and well-known for serving the best traditional flavor. "Cooking the Royal Food is the hereditary profession of Karim, and it can be difficult for tourists not to stop here," the waiter said to us proudly.
Exploring the narrow alleyways and busy streets can be a bit adventurous, but with the escort of tour guides we felt very secure, and every attraction on the way seemed to be telling us, "This will be an unforgettable tour in your life." So, I would recommend the tour to anyone who is reasonably fit, who enjoys cycling and who wants to discover the sights, sounds and smells of Old Delhi.
Tailor-Made Your Dream Tour
1-on-1 Travel Expert
Reply within 24 hours
Private and Tailor-Made Trip
Tailor-Made Tour
What Our Clients Say About Us
"Trip of A Lifetime" "Awesome Itinerary" "Great Value" "Highly Recommended"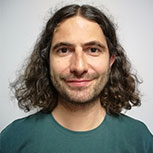 CONTACT A TRAVEL EXPERT
1-to-1 Service | Reply within 24hrs | Expert's Advice
SUBSCRIBE TO WIN A FREE TOUR
Subscribe to our newsletter for a chance to win a free 7-day Peru tour! And more insider travel news, exclusive offers, and inspiration will be sent straight to your inbox.