10 Reasons Bhutan Should Be on Your Travel List
Last updated: Sep 12th, 2023
Bhutan might not be on the regular tourist trail; but we here at Odynovo Tours reckon that it should be on your travel list because as great as the rest of South Asia is, there is something special to Bhutan. When you dig a little deeper, you will find so many things to love about this hermit kingdom. Landmark of Bhutan: Tiger's Nest Temple in Paro
1. Intact Indigenous culture
As change sweeps through its neighboring countries, Bhutan still holds on to its ancient traditions in protecting cultural heritage and pristine wildness. With tourism restricted, many of Bhutan's ancient wonders are preserved well. On the street, traditional dress remains popular attire. Traditional architectures are visible everywhere.
2. It's super laid back.
Bhutan is the most relaxed country in South Asia. In this country, wealth is measured by happiness; people enjoy a laid-back and slow pace of life. It's easy for you to escape from the urban hustle and find your inner peace amid the otherworldly atmosphere.
3. It's really, really beautiful.
Everything is beautiful in Bhutan: the pine forests, the dazzling rice fields, even the temples.
4. The Dzongs and monasteries are stunning.
Dzong is a distinctive type of fortress found in Bhutan. Typically it has a monastery and other administrative blocks within huge walls. Dzongs can be found in all major cities such as Paro, Thimpu, and Punakha. Most of Dzongs and monasteries are located in the confluence of rivers or top of mountains, presenting a striking view. Punakha Dzong, Bhutan
5. Archery Culture
Archery is the national hobby, one that the Bhutanese can't live without. There is an archery field in almost every village. When you see the archery scene, you might know why the country is so happy.
6. The people are friendly.
We've often been overwhelmed by the friendliness and kindness of the Bhutanese - who are usually quietly spoken and ready to smile. There are no scams, no robbery, and no forced shopping. Locals go out of their way to make you feel safe and comfortable.
7. You can create your own stamps in the National Post Office.
Bhutanese stamps are really unique. There are stamps with holograms, religious imagery, and generally unique Bhutanese images. The best thing is, in the National Post Office you can have a real Bhutanese stamp made with your photo on it, then put it on a postcard and mail it home. How cool is that! You can also prepare your favorite pictures before getting there. The whole process takes no more than 5 minutes.
8. Bhutan cares about the environment.
As South Asia's premier eco-tourism destination, Bhutan cares much more about environmental protection than its neighbors. It is forbidden to buy tobacco or use plastic bags there (addicts can take the chance to quit smoking). Visitors can travel responsibly in Bhutan without much effort. It's a win for you, a win for Bhutan, and a win for the planet.
9. Colorful festivals
Bhutan has colorful festivals, among which Tshechu is the most important one. Tshechu is held annually in various monasteries, dzongs of Bhutan to honor the Guru Rinpoche who brought Tantric Buddhism to Bhutan in the 8th century. Cham dances, Atsaras (clowns) in wooden masks, the unfurling of Thangka are important components of Tshechu which reveals the traditional culture of Bhutan. Mask Dance During the Tshechu Festival in Bhutan
10. Art is everywhere.
Art is everywhere in Bhutan, from the intricate carvings in the temples, dzong, and museums to hand-woven textiles in an ordinary family, to the doodles in the street. Bhutan has thirteen traditional arts and crafts that have been practiced from time immemorial, such as embroidery, paper-making, and wood-carving. It's easy to buy authentic textiles in local shops.
Add Bhutan to your travel list if you are convinced by us, explore Odynovo Tours' selected Bhutan tour itineraries and find one that fits you the best. Finally, share this post and let more people know about Bhutan!
What Our Clients Say About Us
"Trip of A Lifetime" "Awesome Itinerary" "Great Value" "Highly Recommended"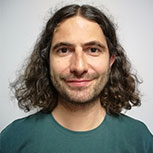 CONTACT A TRAVEL EXPERT
1-to-1 Service | Reply within 24hrs | Expert's Advice
SUBSCRIBE TO WIN A FREE TOUR
Subscribe to our newsletter for a chance to win a free 7-day Peru tour! And more insider travel news, exclusive offers, and inspiration will be sent straight to your inbox.