When to Visit Sri Lanka?
Last updated: Sep 13th, 2023
Choosing the time to visit Sri Lanka is quite tricky - this small island country has a rather complicated climate due to the fact that it is affected by two monsoons. There are a number of good times to visit Sri Lanka, depending on your answers to the following questions: which parts of Sri Lanka do you want to go to? Are you mainly going for beaches, wildlife, or one of Sri Lanka's festivals? Do you want to take advantage of low-season discounts or avoid tourist crowds? Colombo Seaside Train
Sri Lanka Climate & Best Months of the Year to Go
First, here are some facts about Sri Lanka's climate:
Sri Lanka is a year-round tropical destination.
Monsoon: monsoon is a major factor that may affect your Sri Lanka trip as it can bring rainfall. Sri Lanka experiences two monsoons every year, what's more, the monsoons affect different parts of Sri Lanka. From May to August, the South-west Monsoon (Yala Monsoon) brings rain to the south and west coast and central Hill Country (such as Nuwara Eliya); from October to January, a weaker second monsoon (Maha Monsoon) hits the north and east of the island and central Cultural Triangle(Dambulla, Anuradhapura, Polonnaruwa).
There is also an inter-monsoon period in October and November, during which rainfall can occur across the island.
The plus side of monsoon is that, whenever you come to Sri Lanka, you will find good weather on some parts of the island.
Therefore, January, February, March and April are the best months of the year to visit Sri Lanka when most parts of it are not affected by monsoon. In addition, May, August and December are also good time to visit Sri Lanka.
Sri Lanka Weather by Month:
For those who want to know whether a specific month is good to travel to Sri Lanka, here is a guide to Sri Lanka weather by month.
January - March
A fantastic period to travel across Sri Lanka. Sri Lanka enjoys sunny weather throughout these months. Most of Sri Lanka has warm/mild temperatures. Beaches on both sides of the island are dry, hot and sunny. The central Hill Country and Cultural Triangle areas are likely to be receiving a little rainfall. Temperatures in the Hill Country, especially around Nuwara Eliya, remain cool due to the high altitude.
April
April is usually the hottest month of the year for Sri Lanka. Even the central Hill Country gets hot in April. It's a great month to go for the beaches for clear skies and long, sunny days but make sure to avoid the hottest hours of the day (11 a.m. – 3 p.m.) when sightseeing during April. Beautiful Beach of Sri Lanka
May
The Southwest Yala Monsoon wind starts blowing in to the west and south coast where there are short and sharp showers. Despite this, you can still expect plenty of sunshine and dry days especially in the first half of May. The east coast during that time is quite dry, so it's a good time to visit there. The Hill Country, especially the western side, is usually wet and misty.
June - July
The Southwest Yala Monsoon is in full swing, meaning that the west and south coast as well as the Hill Country see increased rainfall. Temperatures remain high along the coast (avg temp: 28 °C), whilst it can be chilly up in the Hill Country, especially at night. It's a different story in the north and along the east coast and Cultural Triangle area, where dry and bright weather are expected.
August
Despite the monsoon is still blowing, the south and west coast region often sees a significant dip in rainfall compared with the previous and the following months. Temperature remains high on the coast but relatively low in the Hill Country, especially at night. Good weather is also expected in the north and along the east coast. Therefore, August is a month that beach lovers can head to any of Sri Lanka's beaches.
September
Although the south-west monsoon starts to wind down, this does not mean that blue skies and sunshine return soon. The rainfall increases, especially towards the end of September, bringing heavy rain and high wind. The east coast is in its final month of good weather, however, rainfall is expected to increase towards the end of the month.
Odyssey's travel consultant Zoe traveled to Sri Lanka last September, read her travelogue.
October - November
October and November are two of the wettest months of the year for whole Sri Lanka. The Northeast Maha Monsoon starts hitting north and east coast of Sri Lanka. There will be thunderstorms and heavy showers there, which typically don't last long.
December
December is usually a good month to travel to Sri Lanka. Along the western and southern coast, the rainfall starts to decline; plenty of sunshine and dry days are expected means the peak beach conditions return. Kandy & the Hill country stay a brilliant green for the rains they have received from monsoon season. In the north and along the east coast, rainfall continues to be high as the north-east monsoon blows.
Best Time to Visit Different Parts of Sri Lanka
The best time to visit a specific destination in Sri Lanka is during its dry season. If your itinerary focuses on one or two regions of Sri Lanka, you'd better know when the best time to go for it is. Below is a table that will give you a general idea.
| | | | |
| --- | --- | --- | --- |
| | | | Annual Average Temperature (Celsius Degree) |
| West Coast (Galle, Bentota, Colombo, Negombo) | | | |
| South Coast (Weligima, Matara, Tangalle, Yala) | | | |
| The Cultural Triangle (Dambulla, Anuradhapura, Sigiriya, Polonnaruwa) | | | |
| North & East Coast (Passikudah, Trincomalee, Arugam Bay, Batticaloa) | | | |
| Kandy & the Hill Country (Nuwara Eliya) | | | |
Seasonal Attractions of Sri Lanka:
Sri Lanka has many attractions with a particular time of year when people generally visit them. If your trip includes one of them, you should pay special attention to the best time for it.
Beach Season:
December - April (for South and West Coast)
May - September (for North and East Coast)
Wildlife Season:
August - April (especially for bird-watching in Bundala National Park);
June - September (elephant spotting in Cultural Triangle; wildlife (including leopards) spotting in Yala National Park / Wilpattu National Park)
Whale and Dolphin Spotting Season:
November - April in Mirissa
June - October in Trincomalee
More: when and where to watch whales in Sri Lanka Whale Watching in Mirissa, Sri Lanka
Festival Season
July/August is the time for Sri Lanka's most popular festival, the Kandy Esala Perahera, a 10-day festival honoring the sacred tooth relic of the Buddha. In the town of Kandy, accommodation around the festivals can be very difficult to come by, and rates usually double or triple. Be sure to book rooms well in advance.
Sri Lanka's Tourist Seasons & Crowds
For those who'd like to take advantage of discounts in low season & escape tourist crowds, they may want to know about the high season & low season for tourism in Sri Lanka.Tourist seasons of Sri Lanka are usually defined as follows:
High seasons: December to March
The Hill Country plus west and south coast are the busiest and driest during this period. Most foreign tourists come to escape the European winter. Accommodation on the island can be tight due to the huge influx of foreign visitors.
Shoulder season (not quite as high as the high seasons): April & September – November
April offers good weather countrywide but New Year's Celebration in mid-April can cause transport to fill beyond capacity. Some hotels will be busier than usual. During September and November, there are fewer tourists.
Low season: May-August
Yala monsoon brings rings to the south & west coast & central hills. But travel in the off-season has its advantages as you'll get to enjoy Sri Lanka with fewer crowds and lower prices.
You are welcome to write to trip@odynovotours.com and let me know any of your questions about travel in Sri Lanka. And if you find this article helpful to you, just "share" it and tell others!
Tailor-Made Your Dream Tour
1-on-1 Travel Expert
Reply within 24 hours
Private and Tailor-Made Trip
Tailor-Made Tour
What Our Clients Say About Us
"Trip of A Lifetime" "Awesome Itinerary" "Great Value" "Highly Recommended"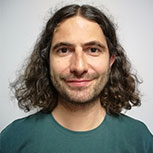 CONTACT A TRAVEL EXPERT
1-to-1 Service | Reply within 24hrs | Expert's Advice
SUBSCRIBE TO WIN A FREE TOUR
Subscribe to our newsletter for a chance to win a free 7-day Peru tour! And more insider travel news, exclusive offers, and inspiration will be sent straight to your inbox.