Things to Know about Tshechu Festival in Bhutan
Last updated: Sep 13th, 2023
Tshechu, or the Mask Dance Festival, is the most important religious festival in Bhutan. It is held annually in various monasteries, dzongs of Bhutan to honor the Guru Rinpoche (Padmasambhava being his human form), the "Lotus-Born Teacher'', who brought Tantric Buddhism to Bhutan in the 8th century. For locals, Tshechu is a time to socialize, to entertain, to receive blessings and wash away their sins. For us, it's a great opportunity to take in the unique, colorful and exciting displays of Bhutanese traditional culture. Tshechu Festival in Bhutan
How is Tshechu Festival Celebrated in Bhutan?
Cham Dances

The highlight of the festival is the sacred Cham dances which are performed by both laity and monks dressed in ornate costumes, with evocative titles like ''Dance of the Lords of Cremation Grounds'', "Dance of the Terrifying Deities", and "Dance of the Noblemen and the Ladies", etc.
The dances re-enact the events that took place during the life of Padmasambhava, mostly depicting goodness triumphs over evil. The Bhutanese believe, by observing the dances, they're blessed, enlightened and purified as they are so sacred.
The dances are accompanied by folk songs and music (cymbal, drum, flute, yak-horn).
Dancers usually wear wooden masks that represent animals, fearsome deities, and various manifestations of Guru Rinpoche. According to legends, Guru Rinpoche has eight manifestations, each with a different name and appearance. The most distinctive mask represents the wrathful manifestation of Guru Rinpoche which he transformed to tame harmful deities. Atsaras (Clowns)
They are hidden in red wooden masks with a hawkish nose, a permanent naughty grin and a big phallus on top, they can be witty, eccentric and even bothersome, but without them, a Tshechu would be too tame. They are called ''Atsaras'', clown figures who explain the meaning of mask dances to spectators, who joke around the crowd and liven up the festival with their witty behaviors and exaggerated movements.
But the Atsaras are more than just clowns. The term Atsara is derived from the Sanskrit word Acharya (holy teacher of India) and is called Dubthop in Bhutanese (Dzongkha). One explanation for their burlesque appearances is that they're reminding us that we could reappear in any possible form in the future. Bhutan Clown
The final act of any Tshechu festival is the unfurling of a huge Thongdrol/ thangka (scroll painting) down the side of a Dzong. It takes place in the early hours of the morning! Devotees from corners of Bhutan come together to receive blessings from the world's largest Thongdrol, which depicts Guru Rinpoche, his various manifestations, consorts and religious masters. For many, to witness the unfurling of Thangka is to accumulate merits and receive blessings.
For Bhutanese, attending this religious festival is an important part of the spiritual devotion for Buddhism. They will wear their finest clothes to attend it. They believe, through festival attendance, one can accumulate spiritual merits and move forward to enlightenment, the ultimate goal of Buddhists. The Unfurling of Tangka in Bhutan
When & where is Tshechu Festival celebrated in Bhutan?
A tshechu typically lasts for four or five days. It is celebrated on the tenth day of a month of Tibetan lunar calendar corresponding to the birthday of Guru Rimpoche. However, the exact month of the Tshechu varies at different dzongs and also from year to year. The most popular tshechus for tourists take place in Paro during spring, Thimphu and Bumthang in autumn.
Paro Tshechu
The five-day Paro Tshechu is held each spring, from the 11th to the 15th day of the second month of the Bhutanese calendar - usually late March or April. In 2019, it will be held from March 17 to 21 in and around the huge Paro Dzong. It's one of the largest and most popular tshechus in the country and if you're lucky enough, you may see the King!
Thimphu Tshechu
Thimphu Tshechu is annually held in autumn, from the 11th to the 15th day of the eighth month of the Bhutanese calendar - usually later September or early October. In 2019, it will be held from October 8 to 10. So if you've missed the Paro Tshechu, then don't miss this one. Mask dances,Tshechu Festival in Bhutan
Dates of major Tshechus for 2019 in other destinations:
July 10 to 11: Nimalung Tshechu
July 11: Kurjey Tshechu
October 4: Thimphu Drubchen
November 4 to 6: Mongar Tshechu
November 5 to 7: Trashigang Tshechu
Since Tsechu is celebrated widely in Bhutan at different dates, feel free to contact me at trip@odynovotours.com if you have any questions or requirements. We can design your trip to Bhutan by focusing on one Tsechu and mixing it with other attractions. Let more people know about this vibrant, significant festival by using the shining social gadgets to the right!
What Our Clients Say About Us
"Trip of A Lifetime" "Awesome Itinerary" "Great Value" "Highly Recommended"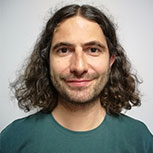 CONTACT A TRAVEL EXPERT
1-to-1 Service | Reply within 24hrs | Expert's Advice
SUBSCRIBE TO WIN A FREE TOUR
Subscribe to our newsletter for a chance to win a free 7-day Peru tour! And more insider travel news, exclusive offers, and inspiration will be sent straight to your inbox.