10 Travel Tips to Get the Best Out of Varanasi
Last updated: Sep 13th, 2023
We are thankful to have Sara Melotti's guest post after she traveled to India for the first time with Odynovo. Sara is a photographer, a writer, an artist, a wanderer, and the creator of QUEST FOR BEAUTY, seeking magic and chasing beauty around the world. She has an insightful view of beauty thanks to her previous experience.
I was lucky enough to experience an incredible tour of India with Odynovo last month. We traveled to some of the most beautiful places in the Northern part of the country and saw some remarkable things: the majestic Taj Mahal in Agra, the chaotic streets of Delhi, the mesmerizing beauty of wild tiger in Ranthambore, and the million shades of pink in Jaipur and the mystical rituals in Varanasi.
This last one enchanted me particularly! I've never been to a place like Varanasi. Death, magic, and spirituality are a vivid part of everyday life, and you can feel it in every corner and every alley of the old city. Millions of pilgrims travel to Varanasi every year as the city is the cultural center of North India and has been for thousands of years. The Ganges (the most sacred river for Hindus) passes through the city, and people believe that if one dies in Varanasi will stop the reincarnation process reaching salvation. Here are my 10 tips to live it to the best! A sadhu and the Ganges River in Varanasi

1. Visit other cities first
This is the most magical city in India, so make sure to pay a visit! That said, though, Varanasi is as India as it gets. It's a place full of contradictions: it's beautiful and magical yet dirty and a little scary, and it could be quite intense if that was the first stop of your journey to India. So ease into it by stopping somewhere else first, Kerala, Delhi, or Rajasthan are perfect starts! Boats cruising on the Ganges River
2. Get there by plane
Varanasi train station is one of the busiest, and the train ride could be quite stressful, so jump on a flight instead! Buildings along the Ganges River
3. Stay by the Ghats
Varanasi is a huge city (the population is over 1 million people), but the most beautiful part is the Old City, which is built on the Ghats. There are many hotels, hostels, and guest houses all over this part of town, so to have a true taste of the magic of Varanasi, get right in the middle of it! Locals bathing in the Ganges River
4. Take a boat ride at sunrise
It's a mystical experience, to say the least! While you cruise on the Ganges and the sun slowly comes up, you can see hundreds of locals bathing and praying in the river. You'll also see some of the main crematories of the city, which run 24/7. Boat riding at sunrise on the Ganges River Crematories beside the Ganges River
5. Get lost in the Alleys of the Old City
The old city is a bit of a labyrinth, but within its alleys, there are many interesting shops and restaurants and it's great for people watching! An Alley of the Old City in Varanasi
6. Eat Street food
I know, I know, we all heard a million stories about getting food poisoning in India. Although the risk is possible, don't let that stop you from experiencing the delicious street food. Just be aware of the food condition. If they cook it right in front of you, it means it wasn't sitting around all day in the heat and you'll be more than fine!
7. Talk to a sadhu
Sadhus are Holy men who decided to leave society and live in poverty and pilgrimage to focus on their spiritual practices. If you find the right one, you could have the conversation of a lifetime! A sadhu sitting on the ghat beside the river
8. Take a trip to Sarnat
Only 10 km outside Varanasi, you can take a day trip to Sarnath, a holy place where apparently Buddha, right after enlightenment, gave his first sermon.
9. Watch out for the cow poo!
There are over 10,000 cows walking around Varanasi (remember, cows are considered Holy animals in India, and they are left free to go everywhere), and as a consequence, the alleys of the city are full of cow poo, so keep an eye on the ground if you don't want to step right in the middle of one! Cows in an alley of Varanasi
10. Watch the Ganga Aarti Ceremony
Every night at 6:45, Thousands of visitors gather at Dashashwamedh Ghat to watch the Ganga Aarti Ceremony, an ancient tradition performed by Brahmins dressed in traditional clothes. It's deeply spiritual, and it involves flowers, feathers, incense, and a lot of fire! Brahmins dressed in traditional clothes are performing the Ganga Aarti Ceremony. A part of the Ganga Aarti Ceremony

These handy tips are practical and helpful to find the real beauty and spirit of Varanasi. If you are interested in a cultural and spiritual tour to Varanasi, you are welcome to tailor-make a private tour with Odyssey. For any questions and inquiries, you can also contact us at trip@odynovotours.com.
What Our Clients Say About Us
"Trip of A Lifetime" "Awesome Itinerary" "Great Value" "Highly Recommended"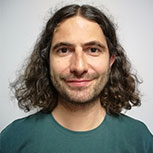 CONTACT A TRAVEL EXPERT
1-to-1 Service | Reply within 24hrs | Expert's Advice
SUBSCRIBE TO WIN A FREE TOUR
Subscribe to our newsletter for a chance to win a free 7-day Peru tour! And more insider travel news, exclusive offers, and inspiration will be sent straight to your inbox.