Insider Tips for First-time Travelers to India
Last updated: Sep 12th, 2023
India is an unquestionably fabulous destination, but just like many other destinations, it is not perfect. Exploring it can rattle first-time travelers. Having been running India tours for a few years, we've picked up a lot of tips - both from our own experience and from Odynovo guests - that make traveling in India a little bit easier and a lot more rewarding. Sunset Boat Ride at the Taj Mahal
Food & water sanitation
The first thing I'd like to mention to you is sanitation. While the hygiene standard has risen considerably in India, it still cannot compare to what you may have been used to in the West. Some first-timers to India may find themselves unaccustomed to the food and water in India. The following tips may help you avoid sickness.
If you are not too confident in your stomach, avoid buying food from street stalls that have been sitting around for hours or haven't been cooked in front of you and opt for shops and restaurants that appear to have higher hygiene standards.
Make sure you drink treated or bottled water. Recommended brands are Bisleri, Kinley & Aquafina.
Try to brush your teeth with bottled water rather than tap water.
No ice cubes in drinks since ice is likely created from a poor-quality water source.
Only eat fruits when they are peeled. Avoid salads or anything uncooked because you never know whether they are washed with clean water.
Shower with care. For instance, close your mouth/eyes when showering.
Sightseeing
Where to go: a typical itinerary covers the golden triangle of Delhi, Agra and Jaipur. If you're seeking to experience the spirituality and culture of India, go for Varanasi. The southern state of Kerela offers great tranquility and a charming landscape at its backwaters. Beach lovers will enjoy time in Goa.
The best time to see Taj Mahal is early at sunrise. In Agra, if you can do a sunrise tour of the Taj Mahal, I highly recommend you get there early before the crowds.
Most religious sites in India require visitors to take off their shoes before entering. It is a good idea to prepare shoe covers to keep your feet or socks neat and against the heated ground in summer.
Some attractions are closed on Friday such as the Taj Mahal, and Jama Masjid.

Hawa Mahal - the Palace of Winds, Jaipur
Be prepared that…
The streets are chaotic. Traffic jam is common. Luckily the drivers are very skillful.
Pollution is serious in big cities like Delhi. After a few days in India, your throat might hurt a little. If you have a sensitive throat and lungs, I highly recommend you bring a gauze mask to overcome the pollution problem.
Most hotels and restaurants offer paid Wi-Fi. Besides, the internet connection is often not stable.
The Indian power sockets are different from anywhere else in the world. They can come in various shapes and sizes. The most common ones are usually suitable for 3-pin plugs. It is recommended to bring a power adapter with you and if it doesn't work in India, you can borrow one from your hotel.
Toilet tissues are rarely found in public restrooms in India and are usually expensive and of low quality. Carry your own supplies.
Female travelers to India
India is not a place where you can completely let your hair down, especially if you are a solo female traveler. But don't let that put you off. With these tips in mind, ladies can travel safely in India.
Go with guided tours. Independent travel is doable in India, but it would be safer to go with a reliable travel agency like Odynovo Tours, especially if you are a solo female traveler. "One note to solo women travelers is that this company is highly recommended because the driver will help you with your transactions, and there is no need for you to go out unescorted (which is what I would normally feel safe doing alone in a foreign country, but not in India)." says an Odynovo guest.
Avoid walking alone in the streets at night or in remote areas.
Stay in reputable hotels rather than cheap hostels.
Dress conservatively. Shorts, even longer ones, are not considered an acceptable dress for women in India. It is suggested to look to Indians for clues about appropriate attire. Wearing a veil/scarf can reduce attention too. It is suggested to learn the dress code issued by a court in South India's Tamil Nadu area.
Wearing a wedding ring to show you are married can stop possible hassle before they begin.

Friendly Local People at Agra Red Fort
Money Issue
The US dollar is widely accepted in India.
Banks gives better currency exchange rates than airport and hotels.
Keep rupees clean. Damaged rupees are not accepted or at least decrease in value.
Conceal your money (and passport) under clothing to avoid being stolen.
Get a fresh wad of 10 rupee notes. It's one of the smallest denominations of money in a note, so it will be handy for everyday purchases.
Shopping
Shopping is not compulsory in India, but it is definitely necessary! Hand-woven tapestry, jewelry, scarves, and saris are common souvenirs, but remember that, everything is negotiable.
Free Baggage Allowance
Many international travelers are allowed 30 kgs of checked bags on international flights but are only allowed 15-25 kgs on domestic flights when traveling around India. They have to pay excess baggage fees. The good news is Air India recently announced to increase in domestic free checked baggage allowance to 25 kgs from the previous 15 kgs. It is also advised to leave extra space in your luggage in case you may hunt for some amazing souvenirs!
Traveling during festivals
Many people are enthralled by the colorful festivals in India which offer a great chance to experience India at its best. The most popular festivals in India include
Holi
in March,
Diwali
in October or November,
Pushkar Camel Fair
in November, etc.
Don't be scared.
Yes, the traffic is chaotic and the air could be better - much better - but India is truly a destination worth putting on your bucket list. It is full of colors, fascinating people, cultural icons and diverse landscapes. Don't let fear ruin an amazing experience! Just keep your wits about you.
Most frequently asked questions
1. How much alcohol can I carry duty-free to India?
You can carry up to 2 liters of alcoholic liquor or wine: whiskey, cognac, brandy, gin, rum, vodka, tequila.
2. What is the Indian duty-free allowance & entitlements for alcohol?
You can carry it as a part of cabin baggage if you buy it duty-free at an international airport abroad. But you would have to put it in your checked luggage if you buy it outside the airport or have been gifted.
In case you take a local connecting flight in India, you will have to check in the alcohol bottles including those bought at duty-free shops in India. Duty is payable if items are brought in excess of the prescribed limits:
Duty: around 100% - 170% Total duty = basic customs duty+ additional customs duty + education cess (3%)
I hope these tips helpful to you! Bookmark this page for future use or share this post with other travel fellows. For any travel inquiries, reach me at trip@odynovotours.com.
Tailor-Made Your Dream Tour
1-on-1 Travel Expert
Reply within 24 hours
Private and Tailor-Made Trip
Tailor-Made Tour
What Our Clients Say About Us
"Trip of A Lifetime" "Awesome Itinerary" "Great Value" "Highly Recommended"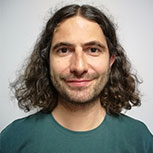 CONTACT A TRAVEL EXPERT
1-to-1 Service | Reply within 24hrs | Expert's Advice
SUBSCRIBE TO WIN A FREE TOUR
Subscribe to our newsletter for a chance to win a free 7-day Peru tour! And more insider travel news, exclusive offers, and inspiration will be sent straight to your inbox.