What to Visit in Sri Lanka: 8 UNESCO World Heritage Sites
Last updated: Sep 14th, 2023
Sri Lanka, known as "the teardrop of India", is a small but amazing island with ancient history and rich culture. There are eight remarkable world heritages designated by UNESCO in Sri Lanka-Sinharaja Forest Reserve, and The Central Highlands are two natural landmarks, and others are cultural ones.
1. Ancient City of Sigiriya (1982)
Sigiriya, also called "The Lion Rock", is both a rock fortress and palace constructed by King Kasyapa at the end of the 5th Century. A gateway is built in the form of an enormous lion, hence the name Lion's Rock.
The palace on the flat top of this rock is decorated with colorful frescoes, which are probably Sigiriya's most popular attraction. Sigiriya is famed for owning some of the oldest landscaped gardens in the world and the mirror wall that has verses dating from as early as the 8th century as well.
Top Tip: Climbing the Sigiriya Rock is not an easy task, and you will pass through some large rock structures. The Lion Rock
2. Sacred City of Anuradhapura (1982)
Anuradhapura is the cradle of ancient Sri Lankan civilization and the sacred center of the island's Buddhism. There are some well-preserved ruins of ancient palaces, monasteries, and monuments attracting visitors to explore.
It also contains the holy 2,000-year-old Bo Tree, grown from a sapling of the Bodhi tree, under which the lord Buddha attained enlightenment. This ancient city is renowned as one of the world's major archaeological sites and boasts the most unearthed Buddha relics, according to historical records.
Top Tip: The ruins of Anuradhapura are more scattered, and you should select some to visit. Anuradhapura
3. Ancient City of Polonnaruwa (1982)
Polonnaruwa is the second most ancient of Sri Lanka's kingdoms, after the first capital of Anuradhapura. Its fabulous art, splendid medieval architecture, great irrigation facilities and green environment present a unique Polonnaruwa to travelers.
Besides, the ancient city of Polonnaruwa is considered one of the best planned archaeological relic sites in Sri Lanka, including the Brahmanic monuments built by the Cholas and the monumental ruins of Garden City constructed by Parakramabahu I in the 12th century.
Top Tip: Polonnaruwa is much more compact, and you are suggested to visit it by bike or have to be prepared for 6-10 kilometers of walking.
4. Sacred City of Kandy (1988)

Kandy is generally recognized as Sri Lanka's cultural capital and home to the Temple of the Tooth Relic of Lord Buddha, one of Sri Lanka's holiest shrines. If you visit the city in July or August, you can experience Kandy Esala Perehera, an annual ritual of the Sacred Tooth Temple.
In addition, Kandy is a city set in forested hills and surrounded by tea plantations. As one of the most beautiful cities in Sri Lanka, it is famous for its scenic beauty and rich cultural value.
Top Tip: The rail journey from Colombo to Kandy is highly recommended. You can get a taste of Kandy's cultural dance as well. The Temple of the Tooth Relic
5. Old Town of Galle and its Fortifications (1988)
Galle is the main city and port on the south coast. Built by Europeans, the Old Town of Galle and its Fortifications show the interaction of European architecture and South Asian traditions. There are two main gates to the Fort, containing the Dutch Coat of Arms on one side and the British on the other.
Houses with art decorations from the Dutch and British periods can be seen on the street, many of which have become boutique shops and guest houses. Dutch Reformed Church, National Maritime Museum, Old Dutch Hospital, and the New Orient Hotel are the major landmarks within the fort.
Top Tip: A fantastic way to see the old town is from atop the fortress walls at dusk.
6. Sinharaja Forest Reserve (1988)
Translated as "Kingdom of the Lion", Sinharaja Forest Reserve is an important national park of Sri Lanka and has been declared a Biosphere Reserve due to its significance to the island's ecosystem.
Sinharaja is the country's last undisturbed area of primary tropical rainforest and home to an abundance of rare endemic species, including mammals, butterflies, birds, fish, reptiles, and amphibians.
Top Tip: The dense vegetation makes animals difficult to spot, and drier months (August to September and January to early April) are the best times to visit.
7. Golden Temple of Dambulla (1991)
Golden Temple of Dambulla (also known as Dambulla Cave Temple) is the largest and best-preserved cave temple complex in Sri Lanka. It has five caves and 157 statues of the Lord Buddha. The caves, rocks, and temple can date back to the 1st century BC.
Travelers can appreciate intricate and delicate paintings covering the ceiling and walls of the temple. Its historical, archaeological, and artistic implications make this place a must-see.
Top Tip: Make sure to take your shoes off before entering the main cave area, and you can wear socks to avoid the pain from the stones.
8. Central Highlands of Sri Lanka (2010)
The newest addition to the list, Sri Lanka's highlands are made up of three wet-zone parks: the Peak Wilderness Protected Area, the Horton Plains National Park, and the Knuckles Conservation Forest. Adam's Peak is the highest point, which has become a significant center for Buddhist pilgrims.
It's a biodiversity hotspot with an incredible range of endemic species. Several endangered species can be found here, such as the western-purple-faced langur, the slender loris, and the Sri Lankan leopard.
Top Tip: The central highlands are pleasantly cool and relatively dry from January to April. Horton Plains National Park
Would you like to visit these remarkable world heritages in Sri Lanka? If they have whetted your interest, please contact us at trip@odynovotours.com for professional suggestions, and we'll tailor-make an unforgettable Sri Lankan trip for you!
What Our Clients Say About Us
"Trip of A Lifetime" "Awesome Itinerary" "Great Value" "Highly Recommended"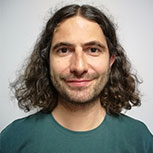 CONTACT A TRAVEL EXPERT
1-to-1 Service | Reply within 24hrs | Expert's Advice
SUBSCRIBE TO WIN A FREE TOUR
Subscribe to our newsletter for a chance to win a free 7-day Peru tour! And more insider travel news, exclusive offers, and inspiration will be sent straight to your inbox.