8 Reasons Why You Should Travel to Nepal
Last updated: Sep 12th, 2023
With breathtaking views of some of the highest mountains on earth, infectious culture, welcoming people, delicious delicacies, myriad adventures, and awe-inspiring wildlife, this landlocked Himalayan nation has some of the best of everything for all sorts of travelers. Here are eight reasons why you should visit Nepal at least once in your lifetime.
1. You will experience a diverse culture
Nepal is home to over 35 ethnic groups, each having its unique language, beliefs, festivals, and art. For example, the Newar people, the earliest inhabitant of Kathmandu Valley, still speak their own language – Newari or Nepal Bhasa and observes their own festivals, such as Swanti, which is a lavish five-day festival highlighting the central role of women in the household. Visiting Nepal gives you a fantastic opportunity to get out of your comfort zone and immerse yourself in their distinctive cultures.
2. You will explore incredible heritage sites
Home to two fascinating UNESCO World Cultural Heritage Sites, Kathmandu Valley and Lumbini, Nepal will never disappoint enthusiasts of history, art, and architecture. In Kathmandu valley, the spiritual heart of Nepal, you will find numerous medieval temples, enchanting Buddhist monasteries, and stupas while a trip to Lumbini, the birthplace of Lord Buddha, can also be a delightful and enlightening experience. Bhaktapur Durbar Square in Kathmandu
3. You will meet the friendliest people
People in Nepal are exceedingly warm and welcoming. They believe guests are God and always try to make you feel at home. They never fail to serve you tea and offer you help when needed. Ask a friend who has visited Nepal before, and they will tell you how friendly the Nepali people are. It is little wonder that there comes such a saying that while you first come to Nepal for the mountains, you return here for the people. Friendly Nepali Girls
4. You will savor Nepali delicacies
Thanks to its geographic and cultural diversity, Nepal is equally rich in food. Though greatly influenced by its neighbors, India and China, Nepali cuisines still possess its uniqueness. You simply can't leave Nepal without trying some of its delicacies. Dal bhat(lentils with rice and curried vegetables), the national dish of Nepal, is what you will find at almost every restaurant, and is served as breakfast, lunch, and dinner. Momo or Nepalese dumplings are popular snacks that can be bought on every corner and is worth trying many times. It is typically served with a tomato-based sauce and can be filled with a great variety of vegetables and meat. Other well-known Nepali foods include chatamari, dheedo, aloo tama, etc.
5. You will enjoy top adventures
Seen on the world map, Nepal may look small, just slightly bigger than Arkansas in the United States, yet its topography is extremely diverse, from the world's highest mountain (Mt. Everest) to the world's deepest gorge (Kali Gandaki Gorge), and you can see why this seemingly tiny country in Asia can be a paradise for adventure junkies.
With 8 out of 10 highest mountains on earth, Nepal is synonymous with mountain trekking. Annapurna Base Camp, Langtang, Manaslu, and Mustang are some of the most desirable trekking destinations for you to choose from. Aside from trekking, you can also try a wide range of adrenaline-rush activities, including mountain biking, rock climbing, white water rafting, snow skiing, bungee jumping, sky diving, hot air ballooning, paragliding, etc. Nepal Trekking
6. You will see amazing wildlife
Considered to be the Amazon of Asia, Nepal is a perfect destination for wildlife lovers. A trip to the lowlands of Nepal enables you to explore a great variety of animals. At the UNESCO World Heritage-listed Chitwan National Park, the most popular national park in the country, you will have a chance to spot majestic Royal Bengal tigers, one-horned rhinos, crocodiles, leopards, sloth bears, wild elephants, deer, monkeys as well as up to 544 species of birds. Besides Chitwan, other more pristine national parks and reserves, such as Bardia National Park, also offer excellent wildlife-watching opportunities. In the highlands, however, you will expect to see wild creatures, including snow leopards, red pandas, blue sheep, and yaks.
7. You will get a sense of peace
Nepal is far from prosperous, but it is a perfect place for people seeking a sense of serenity. A Nepal tour itself is a journey to inner peace. It provides a charming, laidback ambiance that makes up all the comforts of developed nations. You can be easily mesmerized by the tranquility of the countryside, but even a leisure walk around the neighborhood of Thamel in Kathmandu gives you some respite. The lake city Pokhara is also a wonderful place to unwind, where you can get pristine air, gaze at the serene lake, or admire the captivating snow peaks. Lake City of Pokhara
8. You will get great value for your dollar
Listed as the best value destination by Lonely Planet, Nepal is an excellent choice for budget-minded travelers. Most restaurants are reasonably priced, and there is a lot of cheap accommodation. Trek trails are also good value for money when you compare them with those of Kilimanjaro or the Inca.

Share this post with your Facebook friends if you found it convincing, and start tailor-making your dream Nepal trip now if you can't wait to visit this magical country.
What Our Clients Say About Us
"Trip of A Lifetime" "Awesome Itinerary" "Great Value" "Highly Recommended"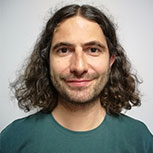 CONTACT A TRAVEL EXPERT
1-to-1 Service | Reply within 24hrs | Expert's Advice
SUBSCRIBE TO WIN A FREE TOUR
Subscribe to our newsletter for a chance to win a free 7-day Peru tour! And more insider travel news, exclusive offers, and inspiration will be sent straight to your inbox.