Nepal Now Is Safe to Travel After Earthquake
Last updated: Sep 14th, 2023
Traveling to Nepal is safe, months after the earthquake in April, according to both local authorities and Nepal-based local staff at Odynovo Tours. Debris cleared, UNESCO World Heritage Sites and classic trekking routes reopened, Nepal's tourism season resumes in September. I understand there are concerns as people want to make sure that the specific places they are going to visit are declared safe. To plan a safe trip to Nepal, please read on to learn the real situation there and consider my travel advice.
The safety of guests and staff is our top priority. Odynovo team and I are confident that Nepal now is safe to visit with the full operation of a hospitality business, according to our frequent field inspections as well as a news release from the Government of Nepal and Nepal Tourism Board. The prospect for large aftershocks is decreasing too. None of a sad face will you encounter, nor a piece of fallen rubble - people are busy going about their lives as they always have. Andrew Jones, Vice Chairman of the Pacific Asia Travel Association (PATA), said he visited Nepal several times after the quake and didn't have any problems visiting the country.
"No dangers at all," he commented.
There are still places to visit.
Kathmandu Valley
The majority of landmarks in the Durbar Squares of Kathmandu, Patan, and Bhaktapur stand still. On 15 June, Nepal reopened most of its UNESCO groups of monuments and buildings in Kathmandu Valley, including Kumari Temple (the living goddess' palace), Taleju Temple, Swayambhunath, Boudhanath Stupa, Changu Narayan Temple, where the faithful and travelers are visiting every day. My previous article Nepal Travel Advice after the Earthquake 2015, followed the status of damaged monuments and buildings for your reference too. In order to save time searching the opening site and ensure your safety, it is suggested to embark on a private guided tour to make the most of your stay.
Pokhara
Pokhara escaped widespread damage in the earthquake. Sunrise remains amazing at Poon Hill, Phewa Lake is calm to paddle in, and outdoor activities are still available: paragliding, bungee jumping, kayaking, rafting, etc. Activities have been available in the unaffected Pokhara.
Chitwan
Chitwan was not affected by the earthquake. The National park welcomes visitors with its full beauty and charm. Wildlife was unharmed by the earthquake at Chitwan National Park.
Trekking Routes
At the moment, only two major treks, Langtang and Manaslu, out of 35 are closed. Several local authorities, including the Trekking Agencies' Association of Nepal (TAAN), Nepal Tourism Board and Ministry of Culture as well as Tourism and Civil Aviation, have declared that Everest and Annapurna Circuit are open to trekkers. For safety concerns, if you want to do some relatively easy trekking, do it in Kathmandu: the route from Nagarkot to Dhulikhel offers great scenic nature and Himalayan views. Another alternative is a leisure hike in Pokhara: visit the hilltop Peace Pagoda and quirky natural caves. Views of Himalayan snow mountains along the Nagarkot trekking route.
Extend your trip to Tibet.
The Tibet-Nepal overland border crossing, Zhangmu, remains closed as a result of the earthquake. The only way to enter Tibet from Nepal is by flying from Kathmandu to Lhasa. You may also need to take note of what documents are needed to get to Tibet from Nepal.
Business and life are back to normality.
The Nepalese are not the kind of people who dwell on misfortunes. There is something positive and proactive in their nature, so the process of rebuilding has been smooth, and faster than expected. The hospitality business reopens, and tourist infrastructure runs without any problem. You can find a nice hotel for accommodation in cities and good lodges along popular trekking routes. 90% of hotels have been inspected to make sure they pose no danger to guests, and the unsafe ones have been closed. Odynovo Tours only arranges for travelers to stay at hotels that are given a green tag from authoritative assessment offices.
Restaurants and shops have reopened throughout the Kathmandu Valley as they didn't suffer structural damage. Even in remote trekking regions, food is surprisingly adequate. Thamel, the commercial neighborhood in Kathmandu, is busy as it always has.

Communication is working perfectly well, including mobile phones, Internet connection, and ATMs.
Transportation has resumed operation internationally and domestically. Getting around popular places like Kathmandu, Pokhara, Chitwan, and Lumbini is not a problem.
Exercise a high level of caution to…
Remote areas outside popular tourist tracks: Remote villages in isolated regions, such as Gurkha and Mustang, are still doing the rebuilding work and should be avoided visiting. Check with your tour organizer for updates on the safety situation in the area.
Political tensions and civil turmoil: Most of the agitation is in far western Nepal and Terai in the south of the country, where there have been protests and strikes. Though foreigners are not targeted for attacks, it is strongly advised not to visit these places. When you have to, do not join the mob and remain vigilant at any time, anywhere.
The best time to visit Nepal is from September to late November.
The peak season is already here. While some are hesitating to make up their mind, some have set their feet on the beautiful Himalayan land. Autumn is the best time to visit Nepal – you will have clear and dry weather, which are perfect conditions for outdoor activities, as well as not too cold or hot to do cultural sightseeing. Tourism has just been revived, so you can expect fewer tourists than before the earthquake and get great photographs without the crowds. This is also the time to enjoy good hotel rates because it takes time to bring back travelers. I see faith and hope growing strong again. Visit Nepal in autumn to enjoy any kind of activities.

Tourism is essential to the country's recovery after the devastating earthquake. Share and spread the truth about the current situation in Nepal. To support Nepal in these tough times with tourism, write to trip@odynovotours.com and let us tailor a trip that entirely suits your interest, a trip that is bound to be one of the best ever in your life.
What Our Clients Say About Us
"Trip of A Lifetime" "Awesome Itinerary" "Great Value" "Highly Recommended"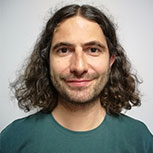 CONTACT A TRAVEL EXPERT
1-to-1 Service | Reply within 24hrs | Expert's Advice
SUBSCRIBE TO WIN A FREE TOUR
Subscribe to our newsletter for a chance to win a free 7-day Peru tour! And more insider travel news, exclusive offers, and inspiration will be sent straight to your inbox.