Four of the Most Fascinating Wildlife Spotting Locations in South Asia
Last updated: Sep 14th, 2023
As wildlife enthusiasts traveling to South Asia, you cannot afford to miss the following four hot spots to spot the world's most fascinating and rare animals in their natural habitat.
Tiger Safari in Ranthambore National Park, India
Covering an area of 392 sq km, Ranthambore National Park is one of the largest and most famous national parks in Northern India and also one of the best places to spot wild tigers, as it is home to more than 50 Bengal tigers.

Tigers in this Tigers' Paradise distinctively lack fear of humans and roam around and hunt even in their presence, making it easy to spot them. But still spotting them is partly a matter of luck. Two or three safaris may improve your chances of observing tigers in their natural habitat and capturing them in various moods and moments. The stories and legends behind every tiger will be also definitely impressive. Tiger in Ranthambore National Park
Besides tigers, the park is also home to a wide variety of wild animals, birds, and reptiles, like leopards, chital, hanuman langurs, sloth bears, etc., attracting the attention of many wildlife enthusiasts and photographers.
The Ranthambore is actually a fascinating blend of nature and history. It is richly endowed with wonderful flora and fauna and also dotted with the majestic 10th-century Ranthambore Fort standing atop a hill overlooking the entire park and several ancient temples and mosques.
Ranthambore National Park, in every case, is the ideal destination for exploring the real wilderness. If you are interested in some top national parks in India, please refer to The Call of the Wild: Top 6 Indian National Parks for more information.
Best time to visit: October to May, although it is open from 1st October to 30th June and is closed for visitors for the rest of the time. Ranthambore National Park
Leopard Tracking in Yala National Park, Sri Lanka
As the second largest and the most visited national park in Sri Lanka, Yala National Park covers an area of 979 sq km and consists of five blocks, two of which are now open to the public. It is situated in the southeast of Sri Lanka.
It is best known for its great variety of wildlife, including 44 species of mammals, 215 species of birds, and 47 species of reptiles, among which some are threatened species, like sloth bear, leopard, elephant, and wild water buffalo. Boasting one of the highest leopard densities in the world, the park harbors an estimated 25 individual leopards roaming in Block I, as well as 300-350 individual elephants, which are commonly found in Yala.

Ecosystems in Yala National Park are various, including forests, grasslands, marshes, marine wetlands, lagoons, and sandy beaches, thus creating a favorable environment for a great diversity of plants and animals.

A safari ride brings you close to the untamed world of wildlife and increases the chances of encountering wild animals. However, it still needs patience and luck to spy on them. This kind of uncertainty and adventure make it a unique experience of a lifetime. For more information, you can keep on reading all-about-yala-national-park-sri-lanka .
Best time to visit: February-July when the water levels there are quite low, bringing animals into the open. Wildlife in Yala National Park
Rhinoceros Encountering in Chitwan National Park, Nepal
Situated in the subtropical lowlands of south-central Nepal, Chitwan National Park covers an area of 932 sq km. Established in 1973 and listed as a World Heritage Site in 1984, it boasts the first and most popular national park in Nepal.
The park is the haunt of more than 700 species of wildlife, including 68 species of mammals, 544 species of birds, and 56 species of herpetofauna, and is best known for one-horned rhinoceros, Royal Bengal tigers, and gharial crocodiles.
The park has an estimated 605 individual Indian rhinoceros out of a total of 645 in Nepal, having the largest population of Indian rhinoceros in the country. The park is home to an estimated 200-250 individual sloth bears, having the highest population density of this species. Also, there are Bengal tigers and leopards habitats in the park, but both are elusive and cannot be commonly observed. Besides, sambar deer, hog deer, wild boars, and herds of chital also inhabit the park.
The park is also a bird-watching hotspot as it harbors more bird species than any other protected area in Nepal. Among 544 species of birds recorded, 22 are globally threatened species, including critically endangered Bengal Florican, Slender-billed Vulture, etc.

Regarded as one of the best wildlife-spotting national parks in Asia, Chitwan National Park provides an excellent chance to experience a thrilling adventure in this wonderful animal kingdom.
Best time to visit: October-May. Rhino in Chitwan National Park
Takin Watching in Motithang Takin Preserve in Thimphu, Bhutan
Situated in the Motithang district of Thimphu, Motithang Takin Preserve is set up to preserve the takin, the national animal of Bhutan.
Takin was declared a national animal of Bhutan on November 25th, 2005, mainly due to the legend of its creation in Bhutan by a Tibetan saint named Drukpa Kunley in the 15 century. According to local mythology, Drukpa Kunley, also known as "The Divine Madman", was requested by the Bhutan people to conjure a miracle before them. He agreed, and later he took the head of a goat and fixed it to the skeleton of a cow and then uttered abracadabra, and the magic worked. Thus, a live animal with the head of a goat and the body of a cow was created, given the name takin, and has been commonly seen in the hills of Bhutan since then. In consideration of this magical creation and the high religious connotation behind it, takin was regarded as the national animal.

Motithang Takin Preserve was originally a mini-zoo, which was once closed as the King of Bhutan thought that it was inappropriate for a Buddhist country to confine animals for religious and environmental reasons. Surprisingly, the takins released to the wild were so docile that they wandered around the streets of Thimphu in search of food for weeks. So the only solution was to keep them in an enclosed and forested habitat. Thus the preserve was established, covering an area of 0.034 sq km.

The preserve also contains a few sambars and barking deer, and its collection is planned to be expanded by introducing other rarely seen animals of Bhutan by the Nature Conservation Division. Takin in Motithang Takin Preserve
If you are not satisfied with the tours we recommended, we can tailor-make a tour according to your requirements and preferences to create an excellent chance for you to explore the real wildlife kingdom.
What Our Clients Say About Us
"Trip of A Lifetime" "Awesome Itinerary" "Great Value" "Highly Recommended"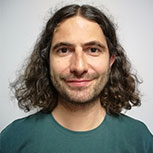 CONTACT A TRAVEL EXPERT
1-to-1 Service | Reply within 24hrs | Expert's Advice
SUBSCRIBE TO WIN A FREE TOUR
Subscribe to our newsletter for a chance to win a free 7-day Peru tour! And more insider travel news, exclusive offers, and inspiration will be sent straight to your inbox.