The Call of the Wild: Top 6 Indian National Parks
Last updated: Sep 14th, 2023
Anyone who loves wildlife must visit India once in a lifetime. That's true. India is home to lots of wildlife conservation parks, and going to explore these spots will be the most stunning and lifetime memory for you. The very best stretches of nature are awaited, so why don't you add some of them to your bucket list?
1. Ranthambore National Park
Size: 392 sq km
Location: 180 km from Jaipur (4h car) and 240 km from Agra (6h car)
Time to visit: October to June
Being the biggest and most renowned park in Northern India, Ranthambore National Park is the former hunting ground of the Maharajas of Jaipur and has seen a lot of bloodshed of animals in the past. Today, the park has become one of the prime examples of Project Tiger's conservation efforts in Rajasthan. It is also one of the best places for tiger sightings because the tigers in this park are not scared of people, and you may have a higher chance of seeing them during a safari tour.
Travel tips: Taking a jeep to travel around is the foremost event in the national park. Accompanied by the experienced naturalist guide, you can do safaris twice a day, the first in the morning and the second in the late afternoon, to enjoy the enriched experience in the jungle. Ranthambore Tiger Reserve in National Park
2. Corbett National Park
Size: 520 sq km
Location: 250 km from Delhi (6-7h car)
Time to visit: 15th November to 15th June
Although Corbett National Park, the oldest national park in India, lies far away from Delhi, many people still venture to this undeveloped land, for its rich bio-diversity, splendid landscape, diverse wildlife, and, more importantly, the Royal Bengal tiger in the park. Of course, this park is not all about tigers. This is home to over 650 species of residents and migratory birds. So, if you love bird-watching, then Corbett is a paradise for you.
Travel tips: Indulge yourself in the adventure when visiting the breathtaking parts of Corbett National Park, but don't forget to keep your cameras ready as you have to capture the daring wildlife around you. Trust me, exploring to Corbett National Park will leave a deep impression on you.
3.Kanha National Park
Size: 940 sq km
Location: 170 km from Jabalpur Airport, 285 km from Nagpur
Time to visit: mid-October to June
If you're looking for tigers, why not come to Kanha National Park? As an inspiration for Rudyard Kipling to write the renowned Jungle Book, Kanha National Park is regarded as the king of the jungle in India. Watching patiently should reward you with a sight of many species of wildlife apart from tigers, such as wild dogs, deer, squirrels and so on.
Travel tips: Here, you will see more natural wonders than you will in other parks. The secret to it is that the park allows you to roam the forest at will, so you can go further and deeper into the forest to spot the animals. You'll have a sense of freedom more than many other parks in India.
4. Keoladeo National Park
Size: 29 sq km
Location: 50 km from Agra (2h car), 200 km from Delhi (4h car)
Time to visit: October to March
Talking about bird watching, here's one more park I'd really love to share with you – Keoladeo National Park. Formerly known as a duck-hunting forest of the local maharajas, Keoladeo National Park is much smaller than other parks in India, and it is a UNESCO World Heritage site with various animals, such as blue bulls, spotted deer, python, and otter. More than 370 species of bird are the main highlight of the park, making it one of the world's best bird breeding and feeding grounds.
Travel tips: What makes this park special is that there is no jeep safari in the park. How to explore this wonderland? There are well-arranged trekking roads that can be easily covered on foot or by bike, or you can hire a boat to float on the lake. This is quite a rewarding experience!
5. Kaziranga National Park
Size: 430 sq km
Location: 220 km from Guwahati airport (4-5h car)
Time to visit: November to April
Kaziranga National Park is blessed with the"Big Five" animals, namely the Indian One-horned Rhinoceros, Indian Elephant, Royal Bengal Tiger, Eastern Swamp Deer, and Wild Water Buffalo. There are over 2,200 one-horned rhinoceros (approximately two-thirds of their total population in the world) in this park, which makes it a must for many wildlife lovers. Of course, this is not only the homeland of these giant animals but also a shelter for lots of birds. Whether you are a first-timer or a frequent visitor, Kaziranga will never disappoint you.
Travel tips: Get up early in the morning and try a nature walk to spot the wildlife in the park. Then, enjoy your safari in search of the world-famous mammals and a wealth of birdlife. Perhaps you can visit a tribal village to see the silkworm rearing by Assamese before coming back to where you stay.
6. Periyar National Park
Size: 925 sq km
Location: 200 km (4h Car) from Kochi, 130 km (3h Car) from Madurai
Time to visit: October to June
Periyar, situated in God's Own Country – Kerala, is accessible throughout the year and is considered the most popular national park in Southern India. Perched among the hills, the park is adorned by picturesque landscapes with lush green slopes and a breathtaking artificial lake - Lake Periyar. What a visual treat! As for animals, Periyar National Park is basically known for its wild elephants, elusive Nilgiri Tahr, and other wild animals like wild pigs and deer.
Travel tips: A boat safari on Lake Periyar is a must-do in this national park, which will bring you closer to this idyllic land. A number of elephants can be easily seen along the banks. This is very special, right?
Now, if you're inspired by this, you can contact our experienced travel consultants at trip@odynovotours.com for a free inquiry. Simply express your needs, and they'll tailor-make a perfect trip plan for you!
What Our Clients Say About Us
"Trip of A Lifetime" "Awesome Itinerary" "Great Value" "Highly Recommended"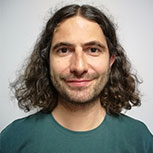 CONTACT A TRAVEL EXPERT
1-to-1 Service | Reply within 24hrs | Expert's Advice
SUBSCRIBE TO WIN A FREE TOUR
Subscribe to our newsletter for a chance to win a free 7-day Peru tour! And more insider travel news, exclusive offers, and inspiration will be sent straight to your inbox.