Do I Need a Visa to Transit Through India?
Last updated: Sep 14th, 2023
Many travelers are confused about whether they should get a visa to transit through India and get to another destination, as it depends on many factors - whether you go out of the airport and the length of the layover, etc. So I thought I'd provide a detailed answer.
When can I transit through India without a visa?
If you meet all of the following conditions, you can transit through India without visa. The conditions are:
Layover time is less than 24 hours as determined by scheduled arrival and departure times;
With confirmed plane tickets to a third country;
Staying in the specific Transit Area (means no clearing immigration, no re-checking your luggage).

India visa
If I don't meet the above conditions, which type of visa is required?
Often you will need to leave the transit area and clear custom, for one reason or another. For example, you have to re-check your luggage to the final destination since the airline does not do it for you, or simply because your connecting flight does not leave on the same day and you want to spend the night in a hotel outside the transit area, etc. In all these cases, you officially enter India, thus you must apply in advance for a visa in order to transit through India.
Tips: If you transit India within 24 hours of layover at the airport, it would be better to book the connecting flight on one ticket with the flight to India. A single booking allows you to connect from one flight to the next without having to clear immigration and re-claim your luggage personally. If you book the connecting flight separately, it's very likely that the connecting airline would not have your luggage transferred (unless the airlines are codeshare and have interline agreement for luggage transfer), in this case, you will need to reclaim your luggage and go through customs and consequently need a visa. You may have heard stories of people being helped by airline staff to have luggage transferred to connecting flights, but don't count on it.
Based on the reasons above, it is advisable to get a visa for transiting through India from the beginning, which will give you more peace of mind. You don't have to worry about the restrictions that come along with transiting without a visa. Then which type of visa is appropriate?


E-tourist visa
In November 2014, an online Electronic Travel Authorization (ETA) is launched, which is now aptly called "e-Visa". Under the e-visa scheme, India is more accessible than ever before. Currently, citizens from over 160 countries, including the US, the UK, Australia, New Zealand, Canada, are able to apply for an e-visa online for tourism, business, and medical purposes; and it is divided into 3 categories, namely e-Tourist visa, e-Business visa, and e-Medical visa. For international transit passengers, it is more doable to obtain an e-Tourist visa with less required documents. It is hassle-free to obtain, which is less cumbersome than a regular visa application. You do not have to courier your passport or visit an Indian embassy, consulate or offices of outsourcing agent.


Transit visa
There are many confusing answers on the Internet concerning whether Indian requires a transit visa or not. So we had checked with relevant Indian authorities, but their answers are also different or even opposite to each other. Therefore, please inquire with your local embassy or consulate of your residence country about this issue.


Visa-on-arrival
Indian "visa-on-arrival" facility had earlier been made available to citizens of certain countries but was discontinued in November 2014 after the launch of the online Electronic Travel Authorization. As of now, visa-on-arrival is given only to Japanese citizens, in a bid to promote business and tourism ties between the two nations.


If you have any questions about India visa or travel or want to share your relevant experience with us, welcome to contact us at trip@odynovotours.com.
What Our Clients Say About Us
"Trip of A Lifetime" "Awesome Itinerary" "Great Value" "Highly Recommended"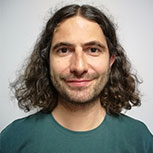 CONTACT A TRAVEL EXPERT
1-to-1 Service | Reply within 24hrs | Expert's Advice
SUBSCRIBE TO WIN A FREE TOUR
Subscribe to our newsletter for a chance to win a free 7-day Peru tour! And more insider travel news, exclusive offers, and inspiration will be sent straight to your inbox.