Indian Holi Festival is a once-a-year event renowned for fun and ubiquitous color powder. It is one of the best occasions to experience India at its happiest. But don't rush to throw yourself into this hilarious festival of colors which is also famous for its craziness, some homework beforehand will prove to be helpful. When is the Holi Festival celebrated in India?
In 2019, the Holi Festival will be on March 20 when it is celebrated in a minor way; the main day for playing colors will be on March 21. However, the specific date of the Holi Festival can vary from year to year, as it's observed on the full moon day of Phagun (12th) month in the Hindu calendar, which usually falls at the end of February or early March in the Gregorian calendar. In some places, Holi is celebrated prior to the official Holi Day. Known as the Festival of Colors, Holi is celebrated to mark the beginning of spring.
How long is Holi?
Holi normally lasts for only a night and a day, and usually begins on the evening of a full moon day. But the lasting days may vary in different regions.
How old is Holi Festival?
Holi festival has a very long history, which is mentioned in the Puranas (a vast genre of Indian literature about a wide range of topics), Dasakumara Charita (a prose romance in Sanskrit), and by Kālidāsa (a Classical Sanskrit writer and poet) during the 4th century, and also mentioned in the Ratnavali (a Sanskrit drama) during the 7th century. However, it is believed that the meaning of the earlier Holi festival is different from that of the present Holi. In the earlier time, it was performed by married women to pray for the happiness and health of their families. Local people participate in Holi Festival in the street.
Who celebrate Holi?
Though Holi is a Hindu religious festival, it has become popular among non-Hindus in many places in South Asia and even outside Asia, and has spread to many palaces in North America and Europe in the past few years as a celebration of love, joy and colors. It is hard to tell how many people celebrate Holi festival.
What we do in Holi?
In the night before Holi, people gather together, perform religious rituals usually in front of a bonfire, and then pray for the destruction of their internal evil. The next morning, people start the real carnival, by smearing each other with colored powders and drenching each other in open streets, parks, and grounds outside temples and buildings. And sometimes water guns and water-filled balloons are used for fun. There are groups of people sing and dance from place to place carrying drums and other instruments. People will also visit their families and friends to color each other, and then share Holi delicacies. People playing Holi in a temple in India.
Where is the Holi celebrated?
Holi is an important festival observed across the whole India, a variety of activities are held during it. Generally speaking, the festive air of Holi in North India, especially in the Golden Triangle Tourist Circuit (Delhi, Jaipur, Agra) is more vivid and jubilant than that in the southern part of India, which is quite solemn and more focused on religion and temple rituals. The celebration is seen in every nook and cranny of these cities, so there will be no worries missing out the event.
The Holi festival is widely celebrated across India with different customs and celebrations in each region. Then where is the best place for Holi India? Different strokes for different folks. It depends on what you want to experience.
Holi Festival in Delhi
On the morning of Holi Festival, Delhi ushers in a grand carnival, a large number of people, young and old, men and women, go out to the streets, smear colored powders and water to each other, sing and dance, chant and enjoy Holi delicacies, and say "Holi hai (It is Holi)!". The best place to celebrate Holi in Delhi is the residential neighborhoods in South Delhi, where you can join the residents in a wonderful traditional celebration.
The Holi Cow Festival, also known as Holi Moo Festival, is rather popular for modern-day Holi celebrations. Held in New Delhi, it is a carnival with non-toxic colors, street food, thandai (a yogurt drink with spices), dance and music (from folk to rock music) to get everyone in the mood.
There are also many Holi parties with live performances, music, dance, colors and more held in many places in Delhi to celebrate the spirit of Holi.
Tip: Avoid backpacker area in Delhi, e.g.,Paharganj, as celebrations there can get rather unruly.
Holi and Elephant Festival in Jaipur
Holi Festival in Jaipur, the capital of Rajasthan, is nothing special but the Elephant Festival. The Jaipur Elephant Festival is usually celebrated annually on the eve of or the day of Holi, featuring elephant beauty contests, elephant polo and elephant dance. It starts with a traditional procession of elephants lovingly painted and beautifully decorated with glittering ornaments and embroidered velvets.
However, it has been canceled since 2012, due to protest from animal rights groups. Rajasthan Tourism organizes a special event for visitors on the lawns of Khasa Kothi Hotel on the morning of Holi as an alternative of the Elephant Festival. The event features local Rajasthani folk music and the colored powders, but no elephants. You can take part in the event even you are not a guest of the hotel.
Holi Festival in Agra
In Agra, Holi is celebrated in more or less the same way as in its neighboring places like Mathura, Vrindavan and Barsana. In Barsana, thousands of people celebrate Lath Mar Holi in the Radha Rani temple, when women beat up men with sticks and men protect themselves with shields, while those on the sidelines feel extremely excited, sing Holi songs and shout "Sri Krishna". In Vrindavan and Mathura (the birthplace of Lord Krishna), the festival is celebrated with special puja and traditional celebrations to worship Lord Krishna, who is also called Makhan Chor (literally means Butter Thief). The celebrations include Matki Phod (breaking of the pot). A pottery pot filled with buttermilk or other dairies is hung high with a rope in the street. Then group of boys and men form a pyramid by balancing on each other's backs or shoulders to reach and break the pot with the top person's head, while girls and women surround the human pyramid, sing songs and sprinkle colored water to them to distract them and make their job harder. Holi Festival in Udaipur
Udaipur is also a great place to embrace the true spirit of Holi and experience Holi in the most luxurious settings. On the eve of Holi, there will be a grand and elaborate procession of royal band, decorated horses, etc. starting from royal residence of Mewar royal family to Manek Chowk at the iconic City Palace. Later, the sacred fire will be lit and a Holika statue will be burnt. It features folk dances, singing, drums, cocktails, and an elaborate dinner and fireworks, and attended by dignitaries, guests and foreign tourists. Join in the royal celebrations of the festival with Udaipur's Mewar royal family, and you will have a unique and memorable experience.
Holi Festival in Pushkar
Holi Festival in Pushkar, a small holy town in Rajasthan, begins in the eve of Holi with a big bonfire. Local men gather around an unlit bonfire on a square, throw garlands and wooden branches onto the fire, and then light the bonfire. Soon the flames grow higher than two stories. After the flames die out, everyone brings pieces of burning embers to their home, which symbolizes bringing good luck to the home. The color-throwing festivities start early in the morning of Holi. A dance party is held in the central square of Pushkar with everyone covered with beautiful colors.
In addition to Holi, Pushkar celebrates the annual Camel Fair in which thousands of camels gather on this beautiful desert town. Read our post Know Your Pushkar Camel Fair to find out more.
Holi Festival in Varanasi
In Varanasi, the holy city of India, people celebrate Holi with much fervor and enthusiasm. In Holika Dahan, the day before Holi, people light a bonfire, throw dung cakes and wood into the fire and offer grain to the fire god. They also throw the paste called ubtan into the fire after using it to rub their bodies. The practice is believed can keep them disease-free for the rest of the year. They also make a tilak on their forehead with the Holika ash. In the day of Holi, people play with colors till noon. Some people play with mud instead. In the evening, they gather near the ghats to greet and chat with each other, sing and dance.
If you are heading to Varanasi, check out 10 Travel Tips to Get the Best Out of Varanasi.
Holi Festival in Goa
In Goa, Holi Festival is a part of a more extensive and almost a month-long spring festival named Śigmo. It includes Holika Puja, and offering gulal (colored powder) to the deity.
Holi Festival in Mumbai
Holi is also a major festival and a break from the hectic life in Mumbai. People celebrate it by hanging high a pot of buttermilk, and then men climb on top of one another to break the pot. The one who breaks the pot is named Holi King of the year. In ISCON temple, people celebrate Holi in a traditional way. In Bollywood, many actors and actresses celebrate it with colors. There are also a lot of Holi parties held mostly by hotels and resorts across the city, but most of them require admission fees. People enjoying the Holi Festival.
Note: in other cities (including those mentioned above) except Delhi, Jaipur, and Agra, Holi is celebrated almost exclusively by locals, and no special program is arranged for foreign tourists to play Holi. While in Delhi, Jaipur, and Agra, there are special arrangements for foreign tourists, such as Holi at Eleholifest (Eleday) in Jaipur, Holi Celebration at Kalakriti Cultural and Convention Centre in Agra, etc. We can arrange special programs for you to play Holi during your India tour if you like.
How to better enjoy Holi as a foreign visitor?
While Holi is quite a spectacle to witness, it is worth noting that, it is not for everyone. The streets of India are often extremely crowded and the atmosphere is almost crazy. It is suggested not to participate Holi in the streets. In fact, many hotels in India offer Holi packages that include Holi parties and other celebrations for guests to play colors and enjoy Holi in a comfortable way. Crowds of people gathering in streets to celebrate the Holi.
Tips for Attending the Holi Festival
To make your Holi a safe and joyful India tour, here are some tips:
- Single travelers should avoid going out into streets on your own. During the festival, young Indian males who over drink bhang and other intoxicants may inappropriately touch women. They are often in a group and are hard to deal with.
- Wear old clothes that you don't mind ruining as people on the streets are likely to throw colors at you. Arm yourself with hat/ thick scarf, hair oil, long-sleeve shirts/pants, sun block, lip gloss, and nail polish to minimize skin staining. Wear safety goggles/glasses protect the eyes, especially if you wear contact lenses.
- Keep the window closed when people are playing colors around the vehicle.
- Don't get annoyed if anyone throws colors at you. Remember you are here for the festival, and this is how it is celebrated.
- Use natural plant-derived colors such as henna, turmeric, marigold flowers, etc., which can be purchased in local markets and shops (safe to buy from a large shop for good quality). Synthetic colors are more harmful. Avoid using gaudy colors like purple, green, yellow, orange that contain more harmful chemicals. If you suffer from asthma or severe dust allergy, it is wise not to venture out to play Holi with colors. Color powders sold in the street.


- When cleaning your skin, remember to use cleansing milk/lotion, cotton wool, and lukewarm water and keep your eyes and lips tightly closed when washing. Do not use soap, which can make your skin drier and bring the risk of skin damage. Do not take bath immediately after being covered with colors as frequent baths and cleansing can ruin your skin. Better do it after the celebration.
- Go easy on Bhang Lassi, a very powerful intoxicant that tastes like a sweet drink. Consuming Bhang drinks is a common practice during Holi. But over-consumption of this can lead to increased blood pressure, fast heart rate and even psychosis. Never drink it with an empty stomach or mix with alcohols.
- Carry your personal belongings (especially cameras and phones) in a sealed plastic bag. For great photos, you can stand on a high place.
- March is the tourism peak season of India, not to mention during the Holi Festival. You're advised to book hotels early.


Related Posts:
6 South Asian Festivals You Don't Want to Miss
Diwali Festival, When & Where to Celebrate It?
FAQ About Holi Festival
1. How can I play Holi without colors?
You can play water, sing and dance a lot. You can also visit a local family to enjoy traditional Holi delicacies if you are invited. If not, you can also enjoy it by purchasing a Holi package in a restaurant or hotel.
2. Do they celebrate Holi Festival in Sri Lanka?
Holi is not celebrated (publically, at least) in Sri Lanka, but some hotels, resorts, and parks may organize some related events to attract visitors.
3. We will arrive in Delhi on March 21 and we want to see the festival. We´ll arrive at 14.00 pm at the airport are we going to have time to enjoy it?
The main Holi festival ends around 1 pm. By the time you reach, celebrations will be nearly over. That's not to say there are no people covered in color because that stuff stains! For anyone expecting to see the festival, it is suggested to get up early and make the most of the morning.
4. Are we able to tour on Holi Day?
We do not arrange tours on the Holi day (March 21, 2019) due to crowded streets, possible closure of attractions, and the fact that tour guides throughout India have a day off.
Here is how you will spend the Holi day on a trip to India with Odynovo: after breakfast, enjoy a half day at leisure in your hotel (many travelers choose to purchase a Holi package with a local hotel); in the afternoon, let your Odynovo driver take you to visit a local market.
Inspired to visit India on Holi? You are welcome to customize your private India tour by sending an inquiry or via ! Also, share this article with friends so they'll see what an incredible festival Holi is!
What Our Clients Say About Us
"Trip of A Lifetime" "Awesome Itinerary" "Great Value" "Highly Recommended"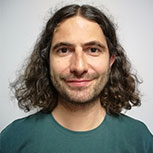 CONTACT A TRAVEL EXPERT
1-to-1 Service | Reply within 24hrs | Expert's Advice
STAY IN TOUCH WITH US
Subscribe to our newsletter so we can provide you with insider travel information, exclusive offers, and discounts.