15 Interesting Facts About Sri Lanka, the Land of Serendipity
Last updated: Sep 13th, 2023
Just located southeast of India, Sri Lanka is a hidden gem of the Indian Ocean. Beyond its ancient ruins, beautiful beaches, and amazing wildlife, the island nation has many other stories to uncover. From the Pearl of the Indian Ocean to the world's oldest human-planted tree, here are 15 facts you might not know about Sri Lanka to offer you a glimpse of the intriguing local history and culture. Colombo Seaside Train
1. It is nicknamed Pearl of the Indian Ocean and teardrop of India
Sri Lanka is known for these two lovely names. Pearl of the Indian Ocean is given to this small island nation probably due to its incredible natural beauty, extraordinary biodiversity as well as its precious gemstones. Besides, the island has a teardrop shape and is off the coast of India, which is easier to see from the map. That's why it is also called the teardrop of India.
2. It's packed with a large variety of animals
Sri Lanka only covers an area of 25,332 mi², which is just slightly larger than the US state of West Virginia. However, its wildlife is incredibly diverse. It's home to 123 species of mammals (such as elephants, leopards, and crocodiles), 227 species of birds, 178 species of reptiles, 122 species of amphibians, and many other animal species.
For wildlife enthusiasts, Yala National Park is a must-visit on a journey to Sri Lanka. And for travelers interested in whales, a trip to Mirissa or Trincomalee is worthwhile. Our post When and Where to Watch Whales in Sri Lanka offers insider tips on the best time and location for spotting whales in Sri Lanka. This customizable 15-day Sri Lanka itinerary includes a safari in Yala and whale-watching in Mirissa: 15-Day Vivid Ceylon Tour with Whale Watching (Nov-Apr). Whale Watching, Mirissa Wildlife in Yala National Park
3. Tea is a big business in Sri Lanka
If you're a tea drinker, your cuppa may come from Sri Lanka, formerly known as Ceylon, a name synonymous with tea. Brought from China in 1824 by the British, the first tea plant on the island was displayed in the Royal Botanical Gardens outside Kandy and has grown into a huge business. This teardrop island nation is still a leading tea producer and exporter, with over 1 million of its 22 million people working in the tea industry.
For tea enthusiasts traveling in Sri Lanka, be sure to visit the Ceylon Tea Museum situated just 4 km south of Kandy. It is an ideal place to enjoy a nice cuppa and learn about the history of tea in Sri Lanka. You'll find the exhibits of tea pioneers like James Taylor and Thomas Lipton who had helped make tea part of daily life in the UK. Royal Botanical Garden, Kandy
4. It is home of cinnamon
Apart from being a large tea producer, Sri Lanka is famous for its cinnamon, an indispensable ingredient for many of its fabulous food. It is said to have originated from the teardrop nation and first found by the Egyptians in 2000 BC. Today, Sri Lanka is still a leading exporter of the world's cinnamon.
5. You'll think of England in the town of Nuwara Eliya
Nuwara Eliya, a British-built town located in the hill country, is known for its temperate, cool climate. It used to be the favorite holiday retreat for the British elite. It is "where they go to be cold and damp and imagine they're in England", according to John Gimlette, a British travel writer. You can visit its colonial-style houses and hotels to feel as if you were in 19th-century England.
6. Adam's Peak is the most sacred mountain in the country
Perched in the picturesque area of the southern Hill Country, this holy peak has been a mecca for people of various beliefs in Sri Lanka for over a thousand years. In Buddhism, the peak is known as Sri Pada, meaning sacred footprint, and is believed to have been left by the Buddha when he was going to paradise. For Hindus, it is Lord Shiva's footprint. When asking Christians and Muslims, they would say it is the footprint of Adam as he was banished from the Garden of Eden.
7. Sri Lanka gave "serendipity" to the English language
Did you know that "serendipity", one of Briton's favorite word, is derived from "Serendip", the old name of Sri Lanka called by the Arabs and Persians? The word, invented by the English writer Horace Walpole in 1754, was based on the word on the title of a Persian fairy tale, The Three Princes of Serendip, in which the princes "were always making discoveries, by accidents and sagacity, of things they were not in quest of." With unspoiled beaches, timeless ruins, incredible wildlife, and stunning landscapes, Sri Lanka is called the land of serendipity for a good reason.
8. The Sri Lankan national flag is one of the oldest in the world
The Sri Lankan flag, popularly known as the Lion Flag, is one of the world's oldest flags. Going back to 486 BC, the first king of Sri Lanka, Vijaya, arrived on the island from India, bringing with him a flag with the sign of a lion. Since then, though it has changed several times with the development of different eras, the lion's emblem has always played an important part in Sri Lanka's flag. Besides, according to the fresco in Cave No. 2 at Dambulla Viharaya, the oldest related version can even be traced back to 162 BC. The banner carried by the legendary King Dutugemunu during his campaign against Ellalan is symbolized by a lion figure holding a sword in its right forepaw, a sign of the sun and one of the moon.
9. One of Buddha's Teeth is housed in a temple in Kandy
A sacred tooth relic of Lord Buddha, brought from India in the 4th century CE, is still preserved in the Temple of the Tooth in Kandy. Every summer, there's a grand festival known as Esala Perahera (Festival of the Tooth), one of Sri Lanka's 7 best festivals, to honor the tooth. Learn more about this amazing festival: Kandy Festival of the Tooth. Festival of the Tooth
10. It is the first country in the world to have a female prime minister
In July 1960, Sirimavo Bandaranaike, the leader of the Sri Lanka Freedom Party, won the victory in the general election and became the first woman prime minister in the world. She served the country for three terms before she resigned in August 2000 because of failing health. At the age of 84, Sirimavo Bandaranaike died of a heart attack in the same year after her vote in the parliamentary elections.
11. It has the highest literacy rate in South Asia
Sri Lanka attaches great importance to education and makes it a fundamental right in its Constitution. The country is said to have a literacy rate of 92%, making it the highest in South Asia as well as one of the highest in Asia.
12. It is a place where locals shake their head to agree
In most cultures, one nods one's head to show consent and says no with the shaking of their head. That is not the case in Sri Lanka. When meaning yes, people of the island nation actually shake their head from side to side. It can be confusing for most foreign visitors, but they'll get used to it.
Inspired? Find out the best time to visit with this post: When to Visit Sri Lanka
13. Not every hotel is for an overnight stay
When traveling across Sri Lanka, you may see signs saying "hotel", but it may not be a place to stay overnight as it is common for restaurants, cafes, and bars to be named as hotels. The exact reason for this is not known. If you ask locals, they would probably say it is just a cool thing to do. This could be misleading. So to find out whether it is a hotel or a restaurant, you might need to check whether it serves food or there is room for the night.
14. Volleyball is the national sport of Sri Lanka
Though the most popular sport in the country is cricket, it is volleyball was made the national sport. Sri Lanka introduced the game in 1916 and it gained tremendous popularity in a few years. In 1951, the Volleyball Federation was established and it was officially declared the national game of Sri Lanka in 1991.
15. It is home to the world's oldest human-planted tree
The oldest tree planted by the human being rather than by natural seeding is in Anuradhapura, one of the ancient capitals of Sri Lanka. It is a sacred fig or bo-tree aged 2,300 years old and called Sri Maha Bodhiya. The tree was planted in 288 BC. Its mother tree is said to be the famous Bodhi tree under which Lord Buddha achieved enlightenment when he was meditating.
These are just 15 of the most fascinating facts about Sri Lanka. If you found them interesting, feel free to share this post with your friends on Facebook. And if you are ready for a Ceylon journey, start customizing it now!
What Our Clients Say About Us
"Trip of A Lifetime" "Awesome Itinerary" "Great Value" "Highly Recommended"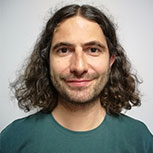 CONTACT A TRAVEL EXPERT
1-to-1 Service | Reply within 24hrs | Expert's Advice
SUBSCRIBE TO WIN A FREE TOUR
Subscribe to our newsletter for a chance to win a free 7-day Peru tour! And more insider travel news, exclusive offers, and inspiration will be sent straight to your inbox.