Diwali, the "Festival of Lights", is one of the biggest festivals celebrated in India. Every year on the nights of Diwali, countless candles and Diya lamps are lit, firecrackers are set, homes are decorated, gifts are given, and sweets are shared. Happiness is everywhere. If there is a time to experience India at its sweetest, it's during Diwali. Whether you have heard of it or not, take a look at what the festival is, when it is celebrated, and the best places to get involved in the celebrations. Plus, there are some tips to help you have a joyful and safe Diwali. Diya - Happy Diwali!
What is Diwali?
Known as the Festival of Lights, this religious holiday is characterized by the lighting of thousands of diyas (oil lamps). Indeed, the term 'Diwali' is a contraction of 'Deepavali', which literally means "row of lamps"'.
Diwali is a national Hindu festival that is also celebrated by other religious communities including the Sikhs and Jains. Thus, there are religious and regional variations in the way it is celebrated.
In Hindu community, Diwali is said to mark Lord Rama's victory over Ravana (a demon) - a triumph which meant he could return to his kingdom after fourteen years long exile in the forests. According to legend, the people of Ayodhya (the capital of his kingdom) welcomed Rama by lighting rows of lamps. This is the reason why the lighting of lamps is the key component of Diwali Festival.
Diwali is also linked to the celebration of Lakshmi, the goddess of wealth and prosperity, and wife of deity Vishnu. In fact, this part of the celebrations is so important that many businesses are founded at this time of year, as it's believed the goddess will help people make fortune.
These are not all about Diwali. Indeed, it also marks the start of a new year for Hindus.
As a festival celebrated by everyone regardless of religion, Diwali in general signifies the triumph of good over evil, light over darkness, and knowledge over ignorance.


When is Diwali celebrated in India?
In 2023, the festival will be celebrated on Fri, Nov 10, 2023 - Tue, Nov 14, 2023. However, the specific dates of Diwali change from year to year as it is based on the Hindu calendar. It usually falls either in October or November each year and lasts for 5 days.
In 2024, Diwali is on Tue, Oct 29, 2024 - Sun, Nov 3, 2024.
In 2025, Diwali is on Sat, Oct 18, 2025 - Thu, Oct 23, 2025.
Where to Celebrate Diwali in India?
Diwali is an important festival observed across India, and a variety of activities are held during it. But if you want to join the celebration of it during a trip to India, there are some particularly good places for doing so, each with its own glamour during Diwali.

Jaipur - Visit Illuminated Streets and Markets
Jaipur, the "pink city" in Rajasthan, is one of the best places to celebrate Diwali. Thousands of foreign tourists visit Jaipur and enjoy Diwali every year. What's especially appealing about coming here is that the oil lamps decorate the homes and palaces as well as local markets, presenting spectacular displays throughout the city. Each year, there's a competition for the best decorated and most brilliantly lit-up market. The best place to go is the Johari Bazar (Jewelry Market), which is hailed as the "Las Vegas Strip" during Diwali.

Varanasi - Watch the Display of Fireworks and Lamps along the Holy Ganges

Considered by many as one of the most spiritual places on earth, Varanasi is especially spiritual and magical during Diwali Festival. The steps along the Ganges River are lit up with lamps in honor of the Holy Ganges, and its presiding goddess. The god is believed to descend to Earth to bathe in the Ganges on this day. The light of the countless candles and lamps floating on the Ganges is quite a feast for the eyes, along with millions of fireworks blooming in the sky. To better enjoy the fabulous view of fireworks, stay at one of the riverside hotels in Varanasi. Make sure that you don't miss the special Ganga Aarti, a very powerful and uplifting spiritual ritual just to make Diwali more spiritual.
Note: Varanasi is much more famous for its "Dev Diwali" which falls 15 days after Diwali. It is the time when the "Devs" or Gods wake up and people celebrate their awakening.


Amritsar - Enjoy the Gold Temple Draped in Lights
Diwali in Amritsar should never be missed. It celebrates Diwali at a large scale too. The grand festivities take place around the sacred Golden Temple which is holy to all Sikhs. Sikhs celebrate Diwali in remembrance of Guru Hargobind Singh, the sixth Sikh guru, who returned to Amritsar on Diwali day. Furthermore, the Golden Temple was founded on Diwali. So during Diwali, tens of thousands of Sikhs and Hindus gather in and around the legendary gold-plated temple for the celebration of Diwali. The entire temple complex is brilliantly lit up and the edge of the lake is fringed with countless oil lamps and candles lit by devotees. It is quite a sight to behold.


Goa - Watch Demon Effigies Get Paraded and Burned
Diwali in Goa is marked by the destruction of demon Narakasura by Lord Krishna. According to legend, Narkasur was a demon who ruled Goa and used to capture and kill the citizens. Lord Krishna, the goddess of wealth, killed him and liberated people from his terrorism. Competitions are held to see who can make the biggest and scariest effigy of the demon. The demon effigies are paraded through the streets and burnt at dawn amidst a lot of firework display to begin the festival of Diwali.
Tips for a Joyful and Safe Diwali
Diwali is the time for fun. However, unfortunate accidents might occur during celebrations. Here are some tips for a safe and joyful Diwali.
1. Eat Smart. Sweets are hard to resist during Diwali but if you are in fear of weight gains and high sugar intake, choose healthier, low calorie alternatives like fruit yoghurts, dry fruits and dark chocolate.

2. To help reducing air and noise pollution in India, it is good to buy as little firecrackers as possible.

3. To prevent injuries from fireworks, buy fireworks from a licensed shop. Always wear footwear during your fun time with fireworks and keep a safe distance with people who are setting off fireworks. Don't let your kids play with it alone - always keep an eye on them.

4. Avoid lighting fireworks in crowded areas or on the roadsides, as this might be dangerous for the public.

5. Wear earplugs to protect your ears from loud noises.

6. Say "No" to alcohol. Excessive drinking is easily possible on this day of celebration and it's better not to start drinking it.

7. Diwali is a festival that people in India exchange gifts, so take this occasion to choose good gifts for your companions.

8. Diwali is also the festival of joy. Forget about all your worries and enjoy it to the fullest.


So, are you coming to India this Diwali? Odyssey offers tailor-made trips to India. If you have any questions about Diwali Festival or need us to plan a trip during it, let me know at trip@odynovotours.com. Liked this post? Share it with your fans & followers and you will let more people know about this enchanting festival!
What Our Clients Say About Us
"Trip of A Lifetime" "Awesome Itinerary" "Great Value" "Highly Recommended"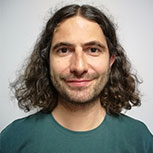 CONTACT A TRAVEL EXPERT
1-to-1 Service | Reply within 24hrs | Expert's Advice
SUBSCRIBE TO WIN A FREE TOUR
Subscribe to our newsletter for a chance to win a 5-day Japan tour for two people! And more insider travel news, exclusive offers, and inspiration will be sent straight to your inbox.