7 of the Best Festivals in Sri Lanka
Last updated: Sep 14th, 2023
It's said that Sri Lanka has more festivals than any other country on this planet, and there is never a month without a festival in Sri Lanka. These festivals offer visitors a wonderful chance to experience the diverse cultures and a rich tapestry of the local lifestyle. Here I hand-pick 7 of the best festivals in Sri Lanka which are really worth knowing and experiencing.
1. Sinhala and Tamil New Year
Being a significant anniversary to celebrate the traditional New Year, Sinhala and Tamil New Year is celebrated by not only the Buddhists and Hindus alike, but by most Sri Lankans with much pomp and fanfare. The festival generally falls on the 13th or the 14th of April every year and marks the end of the harvest season and spring. The whole island will be permeated with a festive atmosphere as people prepare for the upcoming celebrations by cleaning and decorating houses, making traditional dishes and sweets, etc. During the very day, people will wear their best or newly bought clothes and be busy with various activities, such as setting off firecrackers and fireworks, lighting the hearth (usually by the lady of the house), enjoying the first meal of the New Year with families, anointing oils by parents to their children as a symbol of blessing, performing rituals, exchanging plates of sweets with neighbors, and taking part in various fun-filled games and activities in the streets.
When: April
Where: island-wide Local people dressed in traditional costumes
2. Vesak
Vesak is a religious and cultural festival in Sri Lanka, and the hollowest festival for Buddhists, which commemorates the birth, enlightenment, and death of Gautama Buddha (Sakyamuni), the founder of Buddhism. It is celebrated on the full moon day of the lunar month of Vesak which is usually in the Gregorian month of May, and continues for about a week. Streets, shops and the front of houses are decorated with myriad colorful lanterns called Vesak kuudu, which signify the light of the Buddha, Dharma and the Sangha. Tiny clay coconut-oil lamps are lit in remote regions mainly in villages, while in major cities like Colombo, Kandy, Galle, etc., electrically-lit pandals called thoranas are erected with richly decorated panels depicting events happening in the Buddha's life. Each pandal illustrates a story from the Jataka tales.
Besides, there are also religious and alms-giving activities. You will find some food stalls specially constructed by Buddhist devotees on the roadside offering free food (rice, sweetmeats, etc.) and drinks to passerby. The devotees wear simple white clothes and visit their local temples to spend the day performing religious observances, fasting and praying.
During the Vesak festival, the whole country mainly Colombo becomes a sparkling wonderland, richly decorated and lit with Vesak lanterns, thoranas, etc. everywhere. It attracts tens of thousands of people of all faith to Colombo.
When: on the full moon of May
Where: Island-wide, mainly in Colombo Devotees wearing simple white clothes
3. Poson Festival
Poson Festival, also known as Poson Poya Day, is celebrated by Buddhists island-wide to commemorate the introduction of Buddhism in Sri Lanka in the third century BC, thus it is of great historical and religious significance. It is the second most important festival for Buddhists right after the Vesak. Similar to the Vesak Festival, there are also lanterns, thoranas and food stalls. Buddhists dress in white pilgrimage to sacred places and engage in many religious activities. Many choose to climb the many steps to the top of the Mihintale rock in Mihintale, which is popular as the main center and landmark in Anuradhapura during the festival.
When: on the full moon day of June
Where: Mihintale and Anuradhapura A Buddhist temple in Sri Lanka
4. Kandy Esala Perahera
Kandy Esala Perahera, also known as The Festival of the Tooth, is a grand festival celebrated annually on the full moon day in July or August in Kandy to pay homage to one of the only two survival scared tooth relic of Gautama Buddha, which is enshrined in the Temple of the Tooth in the city. During this Buddhist festival, there will be a unique procession consisting of various traditional and cultural local dances and many elephants exquisitely adorned with lavish garments and gems. The procession will pass through several streets, thus people can admire the pomp and feel the festive mood on one side of the streets. Get more information about the festival: Travel Guide on the Kandy Festival of the Tooth.
When: on the full moon day in July or August
Where: Kandy A traditional show in Kandy
5. Kataragama Festival
Kataragama Festival is a predominantly Hindu festival held annually in mainly in the remote southern town of Kataragama, one of the holiest towns in Sri Lanka. It attracts thousands of pilgrims from the island's main faiths over a two-week period. These pilgrims including Hindus, Muslims and Veddas gather in the town to fulfill their vows or to seek knowledge and guidance from Lord Kataragama. There is also a procession with elephants, regional dancers, singers, musicians, fire eaters, acrobatics and jugglers performing to the beat of thundering drums and chanting, which is truly not to be missed.
When: usually in July or August, at the same time as Kandy's Esala Perahera
Where: Kataragama town in the south of Sri Lanka A Hindu temple in Sri Lanka
6. Vel Festival
Vel Festival, known as Sri Lanka's main Hindu festival, reflects the unique religious history and cultural heritage of Sri Lanka. This festival is dedicated to the war god Skandha and held in Colombo to commemorate the victory of Skandha over the force of evil and venerate Skandh's trident (vel). During the day, Skanda's vel is placed in a great temple-like chariot dazzling in gold and many vibrant colors and pulled by hundreds of devotees dressed in simple white and smeared with holy ash. The procession starts at the Sea Street Temple in the Pettah district, and proceeds to a temple in Bambalapitiya or Wellawatta in the south of Colombo, and back, taking a whole day. The procession, consisting of devotees, caparisoned elephants, dancers and musicians, snakes at a snail's pace across streets and towns and through the mass of worshipers. The sound of drums, bells, and divine songs, together with the aroma of Jasmin flowers and burning incense, adds the sacredness of the occasion.
When: usually in July or August
Where: Colombo Local People
7. Deepavali
Deepavali (or Diwali) is a Hindu festival of lights, one of the most popular festivals of Hinduism, which spiritually signifies the victory of light over darkness, good over evil, knowledge over ignorance, and hope over despair. It is celebrated widely in countries with significant Hindu populations. In Sri Lanka, it is celebrated by the Tamil community. The celebration includes many traditional aspects of Deepavali, such as fireworks, a large meal, family reunions, singing and dancing. Traditionally, people wear new clothes, exchange gifts, perform puja and visit to Hindu temple. Hindus light oil lamps to invite the blessings of Lakshmi, the goddess of wealth, and to banish all evil. In the evening, they burn firecrackers. During the festival, millions of lights are shining on housetops, outside doors and windows, along the streets, and around temples and other buildings in the communities.
When: Usually between mid-October and mid-November
Where: Tamil community Religious Buildings in Negombo
If you happen to visit Sri Lanka when any one of these wonderful festivals is celebrated, make sure to block out some time to experience something out of the ordinary. For any questions about Sri Lankan festivals, please contact us at trip@odynovotours.com.
What Our Clients Say About Us
"Trip of A Lifetime" "Awesome Itinerary" "Great Value" "Highly Recommended"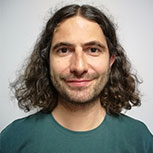 CONTACT A TRAVEL EXPERT
1-to-1 Service | Reply within 24hrs | Expert's Advice
SUBSCRIBE TO WIN A FREE TOUR
Subscribe to our newsletter for a chance to win a free 7-day Peru tour! And more insider travel news, exclusive offers, and inspiration will be sent straight to your inbox.