Best Beaches in Sri Lanka
Last updated: Sep 13th, 2023
As a tropical island on the Indian Ocean with an extensive coastline, Sri Lanka is definitely a paradise for beach lovers. However, with a bewildering choice of beaches, picking the ideal one can be overwhelming and one might ask: "what are the best beaches in Sri Lanka?" or more directly, "which beach in Sri Lanka should I visit?"
So below is a rough guide to the most recognized "best beaches in Sri Lanka" and some quick-fire recommendations, which I hope will help you find the dream beach spot.
Best Beaches on the West Coast (Time to Go: December - April)
1. Unawatuna (5 kms from Galle)
Protected by a beautiful coral reef, Unawatuna is perhaps the most popular beach in Sri Lanka. While it is not a surfer's beach because there are practically no waves, it is great for families with kids who want to just relax, get sun tan and swim. Glass-bottomed boats are available to take people out to the reefs if you feel like doing a sea adventure while seeing marine life takes a bit of luck. On shore, there are nice beachside cafes and restaurants serving fresh catches from the sea.
Activities: sunbathing, swimming, boat rides.
Transportation: take the bus/tuk-tuk from Galle (20 minutes). The gentle ocean offers turquoise waters and enough surf.
2. Hikkaduwa (17 kms from Galle)
Located north of Galle, Hikkaduwa has wide beaches with golden sands and all the amenities of a well-prepared leisure destination. This beach is known for the abundance of marine life, so it is great for scuba diving and snorkeling, chances are a giant sea turtle swims quite close to you harmlessly. The Coral Sanctuary stretches hundreds of meters offshore and is still recovering from the Tsunami, but various species of sea life beneath shallow waters are easily spotted - that's absolutely worthwhile.
Activities: snorkeling, scuba diving, marine life spotting.
Transportation: take bus/car from Galle (35 minutes).
3. Bentota (56 kms from Galle)
With a string of boutique hotels and resorts lined on the superb golden sands and fewer tourists in sight, Bentota is rising to be one of the best beach spots to unwind and pamper. Although swimming is limited during monsoon seasons, Bentota has a large river (actually a lagoon) that offers a wide range of water activities from canoeing to jet-skiing. Besides, if you come with kids, the Turtle Hatchery at the beach would be a lovely place to go: not only can you learn interesting information about turtles but also release the baby ones into the sea.
Activities: sunbathing, canoeing, water skiing, deep sea fishing, visit to turtle hatchery.
Transportation: take bus/car from Colombo (3.5-4 hours) or from Galle (1 hour). Relaxing setting in a beach in Bentota
Best Beaches on the South Coast (Time to Go: December- April)
1. Mirissa (35 kms from Galle)
Located on Sri Lanka's southern coast, Mirissa is famous for its laid-back vibe. Generally designed for simply sitting and being, Mirissa is much quieter than the above ones, while surfers can always find their paradise at the western end of the bay. Another big thing is blue whale and dolphin watching from November to March when the weather is great and these lovely creatures are easily sighted. I also wrote an article following when and where to watch whales in Sri Lanka, and hope it'll help you get a clearer picture of this not-to-miss experience.
Activities: relaxing, surfing, whale watching.
Transportation:
take bus/car from Galle (50 minutes). There is a 90% chance of seeing blue whales, dolphins and giant turtles.
2. Tangalla (72 km from Yala)
If you're looking for water sports, shops & nightlife, Tangalla isn't the place to come; but if you are searching for great expanses of beautiful golden sandy beach, you are on the right one. While it is not good for swimming due to rough waves, diving and snorkeling suffice one's curiosity of what's under the sea. Or you may spend some Lazy days here, reading, listening to music on the sand and playing beach ball to regain energy from the previous tours.
Activities: relaxing, diving and snorkeling
Transportation: take bus or car from Yala. (2.5 hours)
Best Beaches on the East Coast (Time to Go: April - September)
1. Trincomalee (83 Kms from Sigiriya)
Trincomalee was once a busy port but was deserted for a while because of the Civil War and the 2004 Tsunami. Now it is being rediscovered for sunbathing, scuba diving, surfing, fishing and many other water sports. It's raw, rustic and beautiful. From June to September blue whales plus a small number of sperm whales are frequently seen as they continue their migrations. So Trincomalee is emerging as another internationally important whale-watching destination.
Activities: fishing, whale watching
Transportation: take car from Sigiriya (3 hours).
2. Uppuveli (6 kms from Trincomalee)
The beach at Uppuveli is relatively unspoiled due to the fact that they were out of bounds until very recently. It has a distinctly local charm, an intimate feel and some good-valued accommodation. The atmosphere is deeply somnolent, probably best for couples who are seeking a quiet place to hang out.
Activities: seafood tasting, swimming, beach volleyball, rickshaw rides.
Transportation: take tuk-tuk/car from Trincomalee (15 minutes).
3. Nilaveli (15 kms from Trincomalee)
Within a short ride from Uppuveli you can get to Nilaveli, a beach that can be compared to the Maldives. In addition to the turquoise sea water and military remnants, the main draw of Nilaveli is actually the nearby Pigeon Island, which offers fine underwater landscapes for its reef and coral gardens that tantalize snorkeling and scuba diving goers.
Activities: underwater exploration, relaxing, beach yoga, moonlight strolling
Transportation: take tuk-tuk/car from Trincomalee (30 minutes).
Some Quick-fire Recommendations
Still torn between the beaches? Here are some quick-fire recommendations based on experience and reference:
Best for snorkeling: Hikkaduwa and the Pigeon Island off Nilaveli beach offers snorkeling for both beginners and the experienced with crystal waters, shallow reefs, and colorful fish.
Best for whale-watching: Mirissa and Trincomalee are the best bases for whale-watching excursions.
Best for self-indulgence: Bentota has a great collection of boutique hotels, where you can pamper yourself and enjoy a relaxing beach holiday.
Best for families: Unawatuna and Uppuveli boast the calmest, safest swimming spots.
Would you like to visit a beach spot in Sri Lanka? Do you have any questions about traveling in Sri Lanka? If you like this article and find it useful, scroll up and share it on social media with your friends!
What Our Clients Say About Us
"Trip of A Lifetime" "Awesome Itinerary" "Great Value" "Highly Recommended"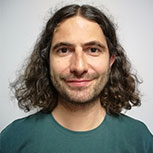 CONTACT A TRAVEL EXPERT
1-to-1 Service | Reply within 24hrs | Expert's Advice
SUBSCRIBE TO WIN A FREE TOUR
Subscribe to our newsletter for a chance to win a free 7-day Peru tour! And more insider travel news, exclusive offers, and inspiration will be sent straight to your inbox.