All About Yala National Park, Sri Lanka
Last updated: Sep 12th, 2023
Yala National Park is worth a visit on any trip to Sri Lanka – for the best chance of anywhere in the world to spot a leopard in the wild. Having visited it ourselves, we are eager to sing its praises to everyone and share whatever we learn about it including a few travel tips.
What to See in Yala National Park
Located in the southeastern corner of Sri Lanka, Yala is arguably the most visited national park in the country. It has a stunning setting consisting of forests, grasslands, wetlands and sandy beaches. As a result, it's abundant with wildlife. The park is divided into 5 blocks and the main block for visitors is Block 1.
Leopards. Of course! Yala has the highest concentrations of leopards in the world! It is said that there are some 350 leopards living within its confine and about 30 to 50 can be found around Block 1.
Yala is a bird lover's paradise. There are about 130 bird species including six species endemic to Sri Lanka. Coming between November and January, you will see many migrating species as well.
Yala is also home to elephants, Macaque monkeys, spotted deer, crocodiles, monitor lizards, sloth bears and wild boars, etc. Wildlifes in the Yala National Park
When to Visit
There is no "best month" to visit Yala National Park as animals can be seen pretty much all year round here. But those traveling to Yala between November and January will enjoy an extra bonus: see lots of migrating birds. During this period the birds fly thousands of kilometers from as far as Siberia to Yala to avoid the harsh winter conditions.
Be aware that, Yala is usually closed during the month of September due to drought, as it was in previous years. This year, the closing period will likely be from September 7 to October 8. If you come during its closing period, there are some other parks in Sri Lanka, such as the north-central Minneriya National Park and the nearby Udawalawe National Park, although they are better known for elephants.
The wildlife in the jungle come out looking for waterholes in the early morning and hide in the shade at midday, so you will have a better chance of seeing a variety of animals in the morning. For a morning safari in Yala, you will probably need to leave your hotel before dark - around five if you are staying in Tissamajarama (Tissa for short).
Entrance Fee & Jeep Safari Cost
The entrance fee is about USD 28 (LKR 3,688) for a foreign adult and USD8 (LKR 1037. 52) for a foreign child. Jeep hire is separate, often something like USD 40 (LKR 5371) for a half-day safari and USD 75 (LKR 10071) for a full-day safari (The rates are for 1 jeep, your group can include up to 6 people share this cost). See Elephants on a Safari Through Yala National Park
How to Book a Safari in Yala
You can take a jeep safari on our Panorama Sri Lanka Tour mentioned above or contact us to tailor-make a Sri Lanka tour including a visit to Yala. For a single Yala safari, booking directly with a local safari company is more recommended.
Accommodation
Most people choose to stay in Tissa since there is a limited choice of accommodation in the park area. Tissa is about 1 hour's driving distance away. There is a cluster of hotels in the town to fit all budgets.
A Few Travel Tips We'd Like to Share…
1. Appreciate whatever you see in Yala…even if it's not a leopard.
While Yala boasts the highest population density of leopards, to actually see one you will need a bit of luck. After all this is not a fancy zoo - the leopards usually hide in the trees and are thus difficult to spot. So if you just focus on leopards you may miss all that Yala has to offer and leave disappointed if you don't spot a leopard.
Open yourself up to taking notice of other things, such as a colorful flamingo, a peacock showing its tail, and spotted deer engaged in interesting behavior. I'm sure you will leave with precious pictures and memories.
2. Never encourage the driver to chase animals.
It's not rare in Yala that tourists advise the guide/driver to get closer to spotted animals for a better photo, especially when it comes to leopards and elephants. Sometimes, the guides and drivers will ignore such requests, but more often than not, they would comply, knowing that they may get a better tip for doing so. I wish none of you do the same thing for the welfare of all. Each animal has its own personality. Getting too close to them may affect their natural behavior and personality.
3. Tipping is not mandatory but a common practice.
The most popular way to visit Yala is by doing a jeep safari. Normally each jeep has a driver and an assigned park guide (or to say 'animal tracker'). Sometimes when there is a shortage of park guides, drivers are served as guides to spot animals and point them out for you. Tipping the drivers and guides is considered as a common practice. It is not mandatory but at your discretion.
The standard tip for the guide and driver is 500 SLR each for a 4 to 5 hours' safari.
4. Hold on to the vehicle.
Safaris are made in open jeeps, which have canopies but no windows. And the jeep rides can get very bumpy. So you need to hold on to the vehicle. If you are traveling with kids, do keep an eye on them. Vehicle for Game Drive in the Yala National Park
5. Bring plenty of water. Hat and sunscreen are also a must.
Usually, you will spend at least 3 or 4 hours on safari in the park (some people may do a one-day safari). And there is nowhere inside the park to buy additional food or drink. Take plenty of water to avoid becoming dehydrated. Hats and sunscreen are also a must for skin protection as you will be outdoors in full sun.
6. Better not to take food.
It's suggested not to take food items into the park. If you have to, make sure they are in air-tight containers and eat at designated rest areas only. The smell of food can interfere with animal habits and behavior.
7. Carry your camera, binoculars and telephoto zoom lens.
Yala is one of the best places to take wildlife pictures, so remember to take your camera and plenty of film or memory cards and batteries. Unless you're content to sit and watch, bring a good binocular to spot them as wildlife may not come up close. A telephoto zoom lens will do you well when photographing them at a distance.
8. Stay in or close to your vehicle.
So far we haven't heard of any incidents of animal attack in Yala, but it is necessary to be cautious as Yala is an unpredictable wildness. During the safari, stay in the vehicle so as not to be a "threatening" factor to the animals. If you have the possibility to stretch your legs, always stay close to your vehicle and tell the guide when you go off-road.
As for responding to an emergency? Always listen to the instruction of the driver and guide… but for injuries, leave the area immediately and seek medical advice.
I hope you find the post helpful for your upcoming adventure in Yala. Share to help other travel fellows! Lastly, feel free to let me know at trip@odynovotours.com if you want to arrange a Sri Lanka private tour with our assistance.
What Our Clients Say About Us
"Trip of A Lifetime" "Awesome Itinerary" "Great Value" "Highly Recommended"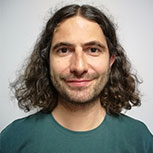 CONTACT A TRAVEL EXPERT
1-to-1 Service | Reply within 24hrs | Expert's Advice
SUBSCRIBE TO WIN A FREE TOUR
Subscribe to our newsletter for a chance to win a free 7-day Peru tour! And more insider travel news, exclusive offers, and inspiration will be sent straight to your inbox.