8 Fun, "Out of the Box" Things to Do in Delhi, India
Last updated: Sep 14th, 2023
Delhi is often the starting point to explore India, and many travelers just transit right throughout or do a regular one-day tour for the must-sees like Jama Masjid, Qutub Minar, Raj Ghat, India Gate, and President's House. But what next, after you've seen them and still have time? What if you want something different? Here are 8 "out of the box" things to do in Delhi. Many are worth adding to your itinerary if you'd like to make the most of Delhi as well as gain some different experiences.
1. Morning Heritage Walk at Lodi Gardens
This is a popular local thing to do in New Delhi.
Located in the heart of the city, the lush and tranquil Lodi Gardens is the perfect place to indulge in a breath of fresh air and take a leisurely stroll. With its royal tombs and ancient verandas, blooming flowers and expansive vistas of green, it is ideal if you're looking for a free, nice break, or if you have children who love a bit of exploring. And if the beautiful walk has whetted your appetite, grab a delicious breakfast at the Lodhi Restaurant.
What a relaxing thing to do in the morning!
Recommended length of visit: 1 - 2 hours
Location: Lodhi Rd., southeast of Khan Market, South Delhi, Delhi, India
Opening Hours: Daily sunrise - sunset
2. Delhi by Cycle
What better way to get under the skin of some of Delhi's most interesting neighborhoods than on a cycle? Ride through the streets, smells and sights of Delhi, see people going about their daily lives, learn some history from your guide, try some great Indian food in a peaceful spot amid the chaos and end the journey with "Indian Chai". With the help of a well-informed guide, you can push your way through the traffic, just as Delhi-ites do every day.
It's such a fun, safe and hassle-free thing to do. Why not?
Recommended length of cycling: 1.5 - 2 hours
Travel tips:
- Comfortable clothing. Make sure it's not too loose to avoid it tangling around your feet or getting caught in your bicycle chain or wheels. It's also important to wear comfortable shoes as your feet face the most fatigue with the constant peddling.
Read Odyssey travel consultant Tom's travelogue about his cycling experience in Delhi! Cycling in Delhi
3. Evening Shows at the Kingdom of Dreams
For a memorable night out, especially if you're staying in the suburbs of Gurgaon near New Delhi, head to the imaginative theme park Kingdom of Dreams, where art, culture, heritage, craft, cuisine, and performing arts are showcased in a dreamy setting. Many travelers now recognize it as a must-see and a fun place to visit with family.
There are two impressive Bollywood shows staged in the theater: Zangoora (the biggest Bollywood musical stage show ever) and Jhumroo (modern-day musical comedy). Both are fantastic shows. Zangoora has a more stunning visual effect while Jhumroo emphasizes story-telling and melodious songs. It's best to see the shows on weekdays as tickets are more expensive on weekends.
If you are a foodie, the Culture Gully in the Kingdom of Dreams gives you a rare chance to taste the wonderful cuisines of all the major states of India.
Recommended length of visit: usually 2 hours for the show ( and 1 hour for dinner)
Location: Sector 29 | 56 Sector Gurgaon, Delhi, India
Travel tips:
- Electronic translator can be rented for 200 rupees per person.
- Photography is prohibited during the performance.
- Showtime - Zangoora: Tue, Thu & Sat: 2:30 pm; Wed & Fri: 7:30 pm: Sunday: 6:30 pm
Show time - Jhumroo: Tue, Thu & Sat: 2:30 pm; Wed & Fri: 2:30 pm: Sunday: 2 pm. Kingdom of Dreams, Gurgaon, near New Delhi
4. Qawwali Music at Nizamuddin Dargah
Another wonderful thing to do at night in Delhi is to listen to Qawwali, Islam's sacred Sufi music at the Nizamuddin Dargah. The popular musical form associated with Sufi music in India is a fusion of devotional poetry and Hindustani music that has a soothing effect on the audience. Sufism is a more tolerant version of Islam that allows freedom of expression through performance arts and poetry.
Qawwali is performed on any evening, but mostly on Thursdays. There are many conveniently located and highly revered shrines to visit and enjoy the spiritual heightening of Sufi devotional singing. If you can only visit one, choose the Nizamuddin Dargah, which is the shrine of one of the world's most famous Sufi saints, Hazrat Nizamuddin Auliya, situated in the heart of New Delhi.
Recommended length of visit: some 2 hours (6:00 pm - 7:30 pm and 9:00 pm -10:30 pm on Thursday nights)
Location: Nizamuddin, New Delhi, Delhi, India
Some Tips:
- You need to remove your shoes and cover your head before entering the Dargah.
- Females are not allowed to enter the main shrine.
5. Kabootar Bazi ( Pigeon Racing Sport)
"Kabootar Bazi" is a traditional pigeon endurance race invented by the Mughals centuries ago, and it remains a popular spectator sport in Delhi.
Pigeon racing can be seen in many parts of the world, but in Delhi, it takes place in a grander and more traditional way. Approx 500 people in Old Delhi train pigeons for this sport, in which the pigeons fly against the wind and return through the same route and the one that flies the farthest is declared the winner. How do people know their tracks and who follows them to know who won? The answer is, the racing pigeons are tagged with a ring around their legs containing details of name, gender, age, address of the loft, and a certain identification number. Several organizers are stationed at specific points, taking stock of how far each pigeon has flown and within what time.
The Kabootar Bazi season begins in December and ends in February. Many parts of Old Delhi play host to a number of pigeon races. Races begin in the early hours of the day and end by evening. If you haven't seen one ever before, this could be an exciting event to see.
Recommended length of visit: 1 hour (go in the morning hours during the old Delhi tour)
6. Private Cooking Class in an Indian Home
Looking for some unusual couple activities to do in Delhi? Why not take a private cooking class in an Indian home to discover the secrets of making delicious Indian cuisine? With a professional chef, you will go to a local market to buy food materials and ingredients, and interact with the family while learning about the fresh ingredients and spices that create the distinctive flavors of a variety of Indian dishes. Prepare several dishes with your instructor and then sit down with the family to enjoy your creation. The up-close private experience cannot be enjoyed through any group tour.
Recommended length of visit: around 4-5 hours India Cooking Class
7. Golfing
This can be a fantastic thing to do with your friends in Delhi.
You may not realize it, but Delhi is actually a city with a surprising number of high-quality golf clubs. It has world-class golf courses designed by the likes of Nicklaus, Palmer, and Norman. From the best coaching facilities, and the most prestigious clubs to the top players and the biggest tournaments, the capital's golfing circuit has it all. Besides, most golfers and golf clubs welcome new players.
Most golf clubs are easily accessible. The traditional one is the Delhi Golf Club, known for its beautiful scenery and central location. In Gurgaon, the Golden Greens is reputed for the most challenging course.
The recommended length for golfing: full day, customized
8. Find Your Inner Peace at the Bahai (Lotus) Temple
The Lotus Temple is a peaceful indoor place in Delhi. Styled after an enormous lotus flower, with 27 immaculate white-marble petals, the temple is a place to take a stroll and find a sense of serenity in the midst of the hustle and bustle of this vibrant city. Lotus Temple is often compared to the Sydney Opera House but was created to bring people of all faiths together.
As you approach the temple, you'll walk through some nicely manicured gardens and then free to enter the sanctuary to pray or meditate silently according to your own belief.
Recommended length of visit: 1 - 2 hours
Location: Lotus Temple Rd, Shambhu Dayal Bagh, Bahapur, New Delhi, India
Opening hours: Tue – Sun 9:30 am - 5:30 pm
Travel tips:
- Photography is prohibited inside the temple.
- Before entering the temple you must remove your shoes and store them in the locker room. The ground and the mats are extremely hard on the feet, especially during summer. My advice is to travel with socks to avoid the burning heat of the ground. Bahai (Lotus) Temple
So, which is your favorite out-of-the-box thing to do in Delhi? Any questions? Please write to trip@odynovotours.com and let me know. And if you enjoy this post, share it with your friends.
What Our Clients Say About Us
"Trip of A Lifetime" "Awesome Itinerary" "Great Value" "Highly Recommended"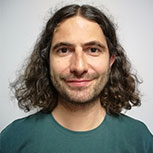 CONTACT A TRAVEL EXPERT
1-to-1 Service | Reply within 24hrs | Expert's Advice
SUBSCRIBE TO WIN A FREE TOUR
Subscribe to our newsletter for a chance to win a free 7-day Peru tour! And more insider travel news, exclusive offers, and inspiration will be sent straight to your inbox.