Weather
India has three major seasons-summer, monsoon, and winter. Summer (April-June) in most of the country is hot, humid and sticky. During the monsoon season (July- September), the plain receives the major share of its rainfall. Winter months (October-March) are pleasant throughout India with bright sunny days.
It is more popular to travel to India between November and March. While with the easy accessibility of air-conditioned hotels, transport, and leisure facilities, summer is also welcomed by many travelers.
Language & Religion
India is a place where various religions coexist. Hinduism prevails and around 80% of the populations are Hindus. Muslims is the second largest religious community. Besides, Christians, Sikhs, Buddhists, Jains, Parsis, Jews, and Bahais account for the rest of the country's population.
Though 18 national languages recognized by the Indian Constitution, the official language there is Hindi which is spoken as a mother tongue. English is also widely spoken in big cities. Most Indians living in urban and semi-urban towns are multi-lingual.
Visa & Passport
As a foreign traveler, you must obtain a visa before arriving in India and make sure your passport is valid for at least 6 months before your planned date of return.
Usually,a standard tourist visa can suit most travelers. However, additional permits are requested if you go to certain places in destinations like Andaman Islands, Arunachal Pradesh, Kashmir and more. No extension of stay is granted on a tourist Visa.
Please note that visa requirements are subject to change and specific nationality, do check with the Indian Embassy of your residence country beforehand. Indian e-Tourist Visa can be applied online at indianvisaonline.gov.in/visa.
Money
Cash, bank notes and traveler's cheques up to US$ 10,000 or equivalent need not be declared at the time of entry. US Dollars, Pound Sterling and other major currencies are exchangeable into Indian Rupees at airports and bureau de changes in major cities. Your passport is requested whenever you exchange currency or travelers' cheques.
Regarding the currency exchange, you can either exchange AUD into INR at airport or hotels, but the exchange charges might be a little bit high. During the city tour of Delhi, if you wish, you can ask the driver to take you to good official money changers which are available at various places in the city and where the charges might not be so high. These money changers also authorize and provide a proper receipt of the money exchanged.
Officially, you cannot take rupees out India, spend all of them before you leave, or you can change any leftover rupees back into foreign currency, most easily at the airport.
ATMs or cash machines are available in larger towns. We recommend you consult your bank in advance to determine whether you will be able to use your ATM and credit cards while traveling.
Food
Foods in India are as diverse as its people, rice and Indian bread are major staples. Indian cuisines use spices and herbs a lot, while surprisingly, Indian food is not that unbearably hot and it is aromatic and delicate in flavour. If you're not a fan of pungency but really want to taste the authentic flavor, then request the restaurant to omit fresh green and dried red chilly which are only pungent ingredients.
Quality and hygiene condition of restaurants do vary considerably in India. Please rest assured that those we handpicked for you are finer ones trustworthy in all aspects. Usually hotels we arrange serve breakfasts in both Indian (a milder way) and Continental style.
India offers a wide range of fruits. Good Chinese food as well as American-style fast food can also be found in major tourist cities.
Accommodation
India offers an incredibly wide range of accommodations. Heritage properties (former Raj guesthouses, royal palaces and forts), modern hotels, boutique guesthouses and homestays are all available there.
In some states of India, government tax between 10 to 12.5% is charged by the hotels on your final bill. Some hotels also add an additional service tax.
Wi-Fi at varied prices is offered in most of the hotels where business centers with PCs are also accessible.
Hotel standard voltage is 230-240V. Indian sockets request round 3-pin plugs so better to bring along an international converter kit with a set of adapter plugs to make sure the use and charge of your various electrical appliances.
All the hotels we arrange are assessed and handpicked according to both facilities and service to make you have a comfortble stay during your trip. Your budget and taste will be fully respected.
Traffic & Transportation
We offer you a clean and well-maintained private vehicle with a licensed driver during your trip so your comfort is fully guaranteed. However, the road and traffic condition is far worse than most people expect. For safety, we drive at a slower speed, this inevitably makes travel from city to city by land a bit tedious and exhausting. That's exactly why we suggest you fly between cities in most cases.
India civil aviation industry is booming these years. Air travel can be time-saving and choices are abundant. From government-run airlines to privately-owned full-service airlines, the price and service vary largely among different carriers. The flight we choose will fully balance between budget, comfort, and schedule for you.
Rail travel is slower most of the times and sanitary condition isn't pleasing. However, for those request a train journey for a local experience, we can arrange some of the very few clean and comfortable train journeys in India.
Health
We recommend vaccinations for Typhoid, Hepatitis A. Vaccinations for Tetanus and Polio are also suggested if you haven't had a booster in the last 10 years. Medicines for malarial and diarrhea should be prepared. These are basic information and recommendations can be subject to individual difference, so we suggest you visit a doctor or travel clinic in advance to ensure that you receive all the necessary immunizations and medications.
Malaria and Dengue Fever are both transmitted by the mosquito; do remember to bring along strong repellent against the mosquito.
Typhoid, Diarrhea and Hepatitis A are waterborne diseases, so only drink bottled mineral water and avoid salad which may be washed in unhygienic water.
Travel Tips
1. You are supposed to take off shoes before getting in temples in India. Preparing shoe covers is necessary to keep your feet or socks neat and tackle the heated ground in summer.
2. The middle stop-over between destinations is always short. Please hurry up when getting off the train.
3. Do keep a stock of smaller notes in 10 or 20Rs all the way. They will be very handy for small purchases, perhaps gratuities/tipping, and public restrooms. Most of the time vendors and other service providers don't have changes.
4. Regarding tipping, both Indian tour guides and drivers are paid a proper wage. But India is a country that the drivers, tour guides, waiters, bell boys, etc. usually expect gratuity. What amount we suggest is just based on the amount on average in this industry, which is not set by us. The driver often works over 6 hours a day, so the suggested gratuity for him is higher. Anyway, tipping is a personal issue. You don't have to tip them totally according to our suggestion. You can tip them less or more, depending on how satisfied you are with their service as per your own criteria. Also, the suggested tipping in USD is just for your reference, and it is not required that you have to tip them in US dollars. You can either tip them in AUD or INR. They accept payment in all the major currencies- US dollars, Euros, Pounds, Australian and Canadian dollars.
Important Note
India has a variety of nightlife activities however its public security situation is far from good as western countries. We really don't suggest travelers go out at night without the company of a trustworthy tour guide.
What Our Clients Say About Us
"Trip of A Lifetime" "Awesome Itinerary" "Great Value" "Highly Recommended"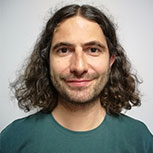 CONTACT A TRAVEL EXPERT
1-to-1 Service | Reply within 24hrs | Expert's Advice
SUBSCRIBE TO WIN A FREE TOUR
Subscribe to our newsletter for a chance to win a 5-day Japan tour for two people! And more insider travel news, exclusive offers, and inspiration will be sent straight to your inbox.