A Complete Travel Guide of Bhutan
Last updated: Sep 19th, 2023
Unlike in other countries, Bhutan has strict limits to its tourism industry in the hope of protecting its traditional culture. The tourism industry in Bhutan is operated in line with the principle of sustainability, being environmentally and ecologically friendly, socially and culturally acceptable, and economically viable. Hence Bhutanese Government monitors the amount of inbound travelers carefully.
Independent travel is not allowed in Bhutan. It's required for all travelers to Bhutan to make their travel arrangements (of all kinds) through an authorized tour operator on a pre-planned, pre-paid and escorted all-inclusive tour package. The tour operators will arrange all land arrangements during your stay in Bhutan including in-country travel/road permits, temple permits and special permits.
Tour cost standard is set by the Royal Government and all the tour operators strictly follow the tariff standard. Paro, Bhutan
Weather & What to Bring
It is difficult to accurately generalize the climate of Bhutan due to its variations in elevations and seasons. Generally From June to September is the monsoon season in Bhutan, with heavy rains and high humidity, it is the hottest in the south. During this period the temperatures can go up to 20-25 °C during the day, and fall to 15-18 °C at night. From mid-September to November is autumn, basically sunny with some snow at higher altitudes. Late November to early March can be very cold across much of the country. Mid March to May is Spring and Mid April to June you will find beautiful flowers blooming and pre-monsoon showers starting in June.
The best times to visit Bhutan are March to Mid June and September to November when it's basically warm, dry and sunny. Temperatures are usually around 20 °C, however the nights can be relatively cool, so bring along some clothes.
Comfortable and warm clothing is recommended clothing and sturdy, soft-soled shoes are necessary for your Bhutan trip. Down jackets and woolen sweaters are advised all year round except for summer month; heavy cotton and lightweight woolens is appropriate in summer.
Huge temperature disparity from day to night is the case in Bhutan all year round due to altitudinal differences. Therefore layering system on clothing is suggested to better adapt to the changing conditions; you can start with thermal underwear and add to a shirt, pile jacket and windbreaker or parka as necessary. Make sure you are packed with below items before you set out for a Bhutan trip:
Backpack
Woolen/Cotton trousers (warm clothes for mornings and evenings)
Down jacket (wind stopper) - especially for higher altitudes
T - shirts or long sleeved shirts (not sleeveless)
Sandals or flip flops
Sun hat
Comfortable shoes (sneakers)
Pairs of socks and vests
Torch (flashlight)
Sunglasses, spare glasses and contact lenses
Sunscreen lotion
Insect repellent cream and your personal medical kit
Thermal underwear
Sun cream and some lip protection - you will be outside a lot where strong sun and wind are quite usual.
Language & Religion
Dzongkha is the official language, mainly spoken in the west; Sharchopkha is mainly spoken in the east; Nepali is mainly spoken in the south. English is commonly spoken in major towns, also commonly used in education in schools in the country.
Buddhism is the official religion and endorsed by the government of Bhutan. Approximately two-thirds to three-quarters of the population practice Drukpa Kagyupa or Ningmapa Buddhism - disciplines of Mahayana Buddhism. Approximately one-quarter of the population is ethnic Nepalese and practice Hinduism. Less than 1 percent of the population is Christians, both Roman Catholic and Protestant, and non-religious groups.
Visa & Passport
Visa
All nationalities require a visa to visit Bhutan, please also make sure your passport is valid for at least six months.
There is no missions/embassies abroad grant Bhutan tourist visas. Visas are issued in Thimphu and only to tourists booked with a local licensed tour operator, directly or through a foreign travel agent. We will apply for the visa for you, and then provide you a Visa Reference Number issued by Bhutan government before your departure. With a faxed copy of this Visa Reference Number, you will be allowed to board a flight to Bhutan(for travelers entering Bhutan by Druk Air, visa clearance is required for boarding, or they won't be permitted to board their flights). Upon arrival in Bhutan you will get actual visa stamped on your passport; either at Paro airport or, if entering by road, at Phuentsholing. Bhutan Visa
Required Information for Visa Application
The following information is necessary for us to help you apply for a Bhutan visa at least 4 weeks prior to your departure: clear copy of passport, full name, permanent address, nationality, date & place of birth, profession/occupation, passport number, date of issue, place of issue and date of expiry.
Money
Currency used in Bhutan is the Ngultrum (Nu.), officially pegged to the Indian Rupee. Indian Rupee is acceptable all over Bhutan except Rs. 500 and Rs. 1000 notes.
Credit Card/ATM/Travelers' Cheque
Banks in Bhutan do not accept credit cards. Visa Card and American Express credit card are accepted in a very few shops. No other credit card is accepted so far. There are several banks in Thimphu (the capital) with some branches as well. However ATMs do not function outside banks except Bhutanese banks. Credit cards are not widely accepted in Bhutan, and cause high fees.It's advised to carry sufficient cash and travelers' cheques(preferably American Express). Most currencies can be exchanged including US dollars, Euro, Indian Rupee, Japanese Yen, pound Sterling etc. You can exchange at foreign-exchange counter at the airport, local banks, some handicraft shops, and most hotels in major tourist destinations. US dollars are widely accepted. It's convenient to pay in US dollars if you will make a major purchase like textile or art work, to avoid exchanging money.
Food
Due to the lack of goods and supplies, meals are comparatively plain, especially the lunch served in the local restaurant en route.
Rice is a staple with every meal in Bhutan, along with vegetable or meat dishes cooked with chili and/or cheese. Traditional Bhutanese food is hot and spicy, Bhutanese love spicy food, they intend to add much dried or fresh chilies to dishes. However, taking into account the western taste, most hotels offers meals in buffet style, with options of Continental, Indian, Chinese and traditional Bhutanese cuisines.
Bhutan banned import and sale of all tobacco products since 2004, and smoking in the public is not permitted. If you were a smoker, you may bring a reasonable amount for your own consumption provided paying import tax of 100%.
Accommodation
Star categorization isn't applied in Bhutan, please be prepared that 5-star luxury hotels are not available in this country. Most hotels, lodges and guesthouses in Bhutan are generally smaller compared with their international counterparts and built in traditional architectural style. Although the hotels here aren't as high standard as those in Western society, the necessary facilities are offered and most of them are properly maintained. There are a few Deluxe Hotels available in Thimphu and Paro and a few Luxury 5 star resorts available in Paro, Thimphu, Punakha, Gangtey and Bumthang.
There are no air conditioners in Bhutanese hotels, but electrical fan in summer and heater in winter is provided. Generally speaking, hotels in western Bhutan (Thimphu, Paro and Punakha), the more popular tourist regions, are better appointed, while accommodation establishments in the central and eastern part of the country are more modest, with fewer amenities.
Accommodations we arrange are those best available by thoroughly weighing facilities, service, your taste and budget. Usually the international standard hotels are equipped with western style bath rooms, access to internet, heating and so on.
For environment concerns, most of Bhutanese hotels don't provide disposable toiletries or slippers. Furthermore, there are no convenience stores where these stuff can be bought. Hence, it is highly suggested prepare some by yourself.
Traffic & Transportation
Getting to Bhutan
By Air
There are not many daily flights flying to/from Bhutan. So the air tickets are very limited in high season. It is best to make the booking at least 3 months prior to your departure.
The most convenient way to get into Bhutan is by Druk Air, the country's national (and so far the only) carrier. As flights can be delayed due to weather conditions (especially during the summer), it is advisable to set aside 24 hours before any onward connection. You can connect your flight to Druk Air flights at any of following cities: Kolkata, Delhi, Gaya in India; Kathmandu in Nepal; Bangkok in Thailand; Dhaka in Bangladesh.
By Road
There are 3 entry points to enter Bhutan by overland transportation, namely Phuentsholing on south-western border, Gelephu on south-central border and Samdrup Jongkhar on south-eastern border.
Phuentsholing can be used as a convenient entry point if you plan to travel Indian states of Sikkim and West Bengal along with Bhutan. The nearest airport to it is located at Bagdogra, West Bengal, 4 hours' drive away.
If you plan to visit the Indian states of Sikkim, West Bengal, Assam and the North Eastern Indian States besides Bhutan, you can enter through Gelephu. The nearest airport is at Bagdogra, West Bengal, about 6 hours' drive away.
Samdrup Jongkhar can be convenient entry point to Bhutan if you also have Indian states of Assam and other North Eastern states of India in your travel plan. The nearest airport to Samdrup Jongkhar is at Guwahati, capital of the Indian state of Assam, about 3 hours' drive away.
Getting Around Bhutan
Bhutan's civil aviation industry isn't that developed, there was a time when travelers can only take land travel. Recently two domestic airports were opened; one at Bumthang and another at Yonphula in Trashigang, regular connections with the local airline from Paro, the international airport are available now.
Currently, passenger rail service isn't available in Bhutan.
In Bhutan, most roads are small and winding, especially among the mountains. There will be steep ascents and descents. Though we will arrange an experienced driver and comfortable vehicle for your trip, it might be still a bit tiresome for road traveling. It's good to bring some medication for motion sickness.
In Bhutan, people mainly transport via public buses, it's cheap, but a bit too crowded. During monsoon and winter months, roads can easily become blocked due to snow or landslides. It's not recommended to take local buses.
Health
We recommend vaccinations for Typhoid, Hepatitis A. Vaccinations for Tetanus and Polio are also suggested if you haven't had a booster in last 10 years. Medicines for malaria and diarrhea should be prepared. These are basic information and recommendations can be subject to individual difference, so we suggest you visit a doctor or travel clinic in advance to ensure that you receive all the necessary immunizations and medications.
Malaria and Dengue Fever are both transmitted by mosquito; do remember to bring along strong repellent against mosquito.
Typhoid, Diarrhea and Hepatitis A are waterborne diseases, so only drink bottled mineral water and avoid salad which may be washed in unhygienic water.
Travel Tips
1. Voltage
The voltage in Bhutan is 220 V; socket suits round 3-pin plugs. Bring along an international converter kit with a set of adapter plugs to enable the use of your electrical appliances.
2. Etiquette
Bhutan is a paradise of photographers due to its untouched and distinctive beauty, but do ask before you take a picture of a Bhutanese people. Ask your guide before taking pictures in Museums or Public Buildings. There are some places that are off limits to visitors for religious and safety reasons. Ask your guide so you can always be sure.
It's not encouraged to hand out candy or small trinkets to children; people in Bhutan tend not to encourage the behavior of expecting anything from our guests. Small gifts to people you stay with and a tip for your guide are fine.
Chewing betal nut is one of the Bhutanese well-liked customs. Please feel free to tell them if you don't like the guide or driver chewing betal nut when being with you.
Dogs are the most favorite animals in Bhutan, most of which are stray ones without leashes. Technically they are not aggressive, but our advise is please don't tease or feed them. Bhutan Local Children
3. Tipping
Tipping is a gesture of appreciation for your driver and guide who are with you for the whole trip. Be careful not to insult with small tips. They may not receive your tips at first out of Bhutanese tradition, but please do give it a second try and the tips will be accepted.
4. Shopping
Bargaining isn't that usual as you may find in other countries. The seller probably will give you a discount when more than one item is bought.
5. Festival in Bhutan
Bhutanese culture is characterized by religious celebrations and it is one of the most religious countries in the world. A variety of festivals in Bhutan plays an important role in the Bhutanese society. Most of the Bhutanese festivals commemorate the deeds of the Buddha, or those of the great masters of the past associated with one Buddhist tradition or another. Mask Dance in the Tshechu Festival
Refer to the tentative festival dates for 2023 as below and probably one of them will add to a different and unforgettable flavor in your memory about Bhutan.
SL#

FESTIVAL

PLACE

DATES

1

NOMAD FESTIVAL

BUMTHANG

23rd February

2

BHUTAN INTERNATIONAL MARATHON

Punakha Dzong, PUNAKHA

4th March

3

PUNAKHA DRUBCHEN

Punakha Dzong, PUNAKHA

24th - 28th February

4

PUNAKHA TSHECHU

Punakha Dzong, PUNAKHA

1st - 3rd March

5

THARPALING THONGDROL

Tharpaling Lhakhang, Chhumi, BUMTHANG

7th March

6

CHORTEN KORA

Chorten Kora, TRASHI YANGTSE

7th - 21st March

7

GOMPHU KORA

Gom Kora Lhakhang, Trashigang

29th - 31th March

8

TALO TSHECHU

Talo Monastry, PUNAKHA

29th - 31th March

9

GASA TSHECHU

Gasa Dzong, GASA

28th - 31th March

10

ZHEMGANG TSHECHU

Zhemgang Dzong, ZHEMGANG

28th - 31th March

11

PARO TSHECHU

Ringpung Deyangkha, PARO

2th - 6rd April

12

RHODODENDRON FESTIVAL

Lamperi Botanical Garden, Dochula, THIMPHU

17th - 19th April

13

DOMKHAR TSHECHU

Domkhar Lhakhang, Chumey, BUMTHANG

30th April - 2nd May

14

URA YAKCHOE

Ura Lhakhang, Ura, BUMTHANG

2nd - 6th May

15
SAKTANG FESTIVAL
Saktang Khakhang, TRASHIGANG
12th - 16th June

16

NIMALUNG TSHECHU

Nimalung Dratshang, Chummi, BUMTHANG

26th - 28th June

17
TRELDA TSHECHU

Geokar Lhakhang, Yalang, TRASHI YANGTSE

28

th June

18

KURJEY TSHECHU

Kurjey Lhakhang, Choekhor, BUMTHANG

28th June

19

HAA SUMMER

FESTIVAL

Town Festival Ground, HAA

8th - 9th July

20
MERAK TSHECHU
Merak Lhakhang, Genko, TRASHIGANG
15th - 16th August

21

MATSUTAKE MUSHROOM FESTIVAL

Ura, BUMTHANG

20th - 21st August

22
CHHA FESTIVAL
Tagmochhu, LHUENTSE
17th - 19th September

23

TOUR OF THE DRAGON

(BICYCLE RACE)

Bumthang to Thimphu

7th September

24

THIMPHU DRUBCHEN

Tashi Chhodzong, THIMPHU

20th September

25

WANGDUE TSHECHU

Tencholing Army Ground,

WANGDUEPHODRANG

22nd - 24th September

26
THIMPHU TSHECHU
Tashi Chhodzong, THIMPHU
24th - 26th September

27

GANGTEY TSHECHU

Gangtey Gonpa, Phobjikha,

WANGDUEPHODRANG

27th - 29th September

28

TAMSHING PHALA

CHHOEPA

Tamshing Lhakhang, Choekhor, BUMTHANG

24th - 26th September

29

THANGBI MANI

Tangbi Lhakhang, Ura, BUMTHANG

6th - 10th March

30
PRAKHAR DUCHHOED
Prakar Lhakhang, Chummi, BUMTHANG
29th - 31st October
31
JOMOLHARI MOUNTAIN FESTIVAL

Jangkothang, UPPER PARO

14th - 15th October

32

CHHUKHA TSHECHU

Chhukha Dzong, CHHUKHA

22th - 24th October

33

JAKAR TSHECHU

Jakar Dzong, Choekhor, BUMTHANG

21st - 25th October

34

PEMAGATSHEL TSHECHU

Pemagatshel Dzong, PEMAGATSHEL

26th - 28th October

35

BLACK NECKED CRANE

FESTIVAL

Gangtey Gonpa, Phobjikha,

WANGDUEPHODRANG

11th November

36

MONGAR TSHECHU

Mongar Dzong, MONGAR

19th - 22nd November

37

TRASHIGANG TSHECHU

Trashigang Dzong, TRASHIGANG

20th - 23rd November

38
NALAKHAR
Ngaa Lhakhang, Choekhor, BUMTHANG
27th - 29th November

39

JAMBAY LHAKHANG DRUP

Jambay Lhakhang, Choekhor, BUMTHANG

28th - 31st October

40

KANGSO TSHECHU

Drametse, MONGAR

11th - 14th December

41
DRUK WANGYEL TSHECHU
Dochula, THIMPHU
13th December
42
TRONGSA TSHECHU
Trongsa Dzong, TRONGSA
20th - 23rd December
43
LHUENTSE TSHECHU
Lhuentse Dzong, LHUENTSE
19th - 23rd December
44
DAGANA TSHECHU
Dagana Dzong, DAGANA
9th - 23rd December
Related Posts You May Like
What Our Clients Say About Us
"Trip of A Lifetime" "Awesome Itinerary" "Great Value" "Highly Recommended"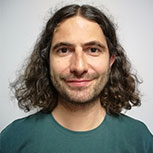 CONTACT A TRAVEL EXPERT
1-to-1 Service | Reply within 24hrs | Expert's Advice
SUBSCRIBE TO WIN A FREE TOUR
Subscribe to our newsletter for a chance to win a free 7-day Peru tour! And more insider travel news, exclusive offers, and inspiration will be sent straight to your inbox.