Catherine Wang, Odynovo Travel Consultant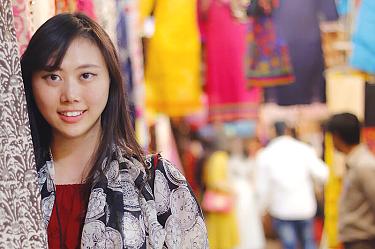 Hello everyone! This is Catherine Wang, who is a travel consultant in Odynovo team and has been working in tourism industry for many years. I love traveling! So far I have visited most countries in Asia like China, India, Nepal, Sri Lanka, Thailand, Indonesia etc. Natural beauty and wild animals would be my top aims while traveling. At the meantime, it is great to learn local cultures and histories of different countries.

As a travel specialist, my responsibility is to create comfortable and memorable tours for people. It makes me feel fulfilled and happy when I receive positive feedback from my clients. I am passionate to be your travel consultant and delighted to offer you a wonderful journey. Let's make your dream tour come true together!
Catherine Wang on the Road

Reviews of India Odyssey Tours' Service